The Ultimate Guide: How Many Customers Can You Get With An E-commerce Website
Dec 8, 2022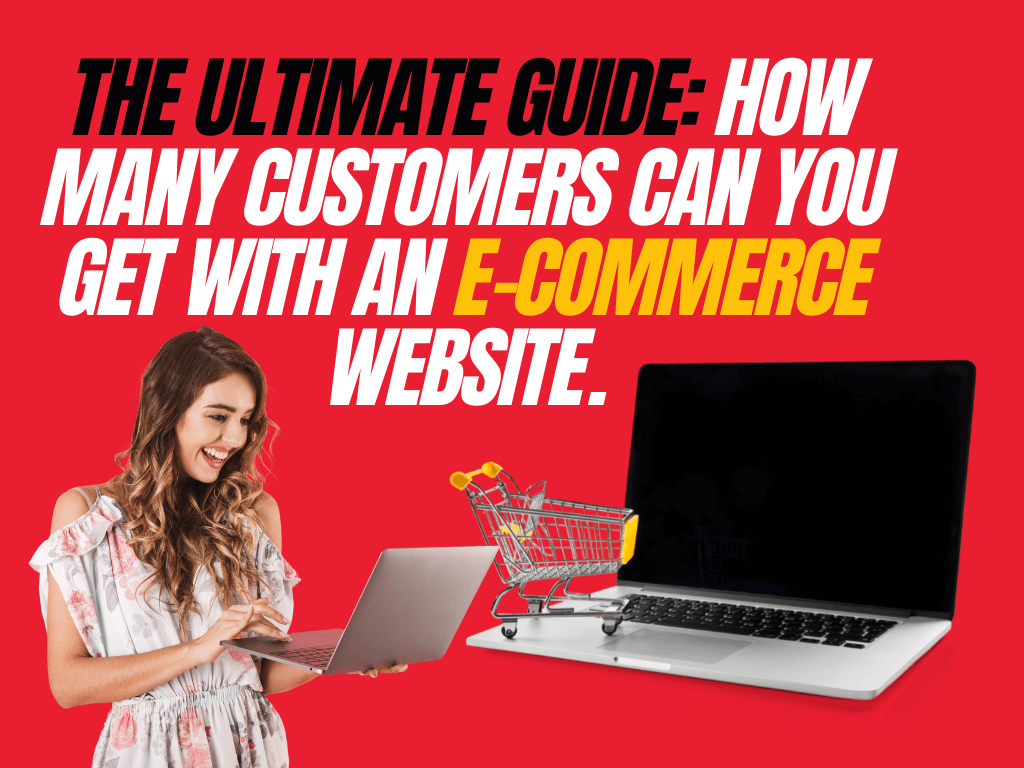 The internet is a vast place, and you can browse it for hours and hours without ever getting bored. Also, when you're looking to buy something, you need to know where to go. You need an eCommerce site. An eCommerce site is like the online equivalent of a physical store or marketplace that sells goods and services directly to consumers. You can find an eCommerce site just about anywhere online.
This type of website allows customers to purchase goods and services. E-commerce websites differ from regular, brick-and-mortar stores in that they are usually accessible 24/7. Furthermore, the low cost of setup allows business owners to start relatively inexpensively. Now the question is, will it be worth it for you to invest in an eCommerce site? Also, do you think that you can get more customers by going digital? How many customers can you get with an e-commerce website?
Ecommerce, Now and Then
E-commerce has been growing at a steady rate for the last ten years, and this is not likely to change in the future. This growth is primarily attributed to the fact that more and more people are shopping online. Global retail e-commerce revenues are expected to reach 4.9 trillion dollars in 2021. Over the following four years, this value is expected to increase by 50%, reaching $7.4 trillion by 2025.
As time goes on, people are starting to buy things online more frequently and research products online before making a purchase decision. The biggest reason for this is that eCommerce has become so easy. The majority of the top 100 eCommerce companies have developed excellent mobile experiences for their customers. With millions of consumers having access to their phones at all times, mobile is the new window shopping.b
Busting the Myth: The competition is high!
Smaller and startup companies can't compete with the big boys. Wrong.
The digital landscape is swiftly changing. No longer does the small business rely on local shops and physical incentives to win over their customers. There are now more and more opportunities for smaller companies to take a leading role in eCommerce. From the beginning of this new digital age, small businesses have competed with larger firms using the right effort and strategies.
Let's take a look at Amazon. In June 2021, Amazon had over 2.7 billion combined desktop and mobile visits, up from 2.3 billion trips in February 2021. The platform is the most visited e-commerce property in the United States. Don't focus on the part where you can be intimidated by Amazon's success. Please focus on the statistical data about the traffics it receives. The numbers are mindblowing, which can be a massive motivation for you to start your eCommerce website.
Many opportunities are waiting for your business when you start going digital. Do not focus on the competition; instead, do your own thing. Suppose you are not familiar with how digital marketing works now. In that case, you can outsource and hire a web development agency that can help you out with all the work and processes. It's all about strategy and determination!
How do you get customers on the internet?
Your website is a central part of your business. Without it, you have no way to drive traffic, convert leads, or sell products. But that doesn't mean you can throw up a site and expect it to work for you. It takes work to get your site to where it needs to be. There are tons of strategies that need to be done. One of the main work that your digital marketing team should target is to drive traffic to your site. This is one of the things that will help you get customers online.
Related Article: https://rooche.net/more-visitors-to-website/
Conclusion
An eCommerce website is a must if you want to start a business. It will allow you to sell your products and services online and reach out to many potential customers all over the world. By having your online shop, you have access to more customers. You have an opportunity to grow your business into something big. Having an eCommerce shop means that you will have complete control over what kind of products are being sold, the prices, the packaging, and, most importantly, the delivery of your items. With a well-made eCommerce website, you will reach many customers. If you're interested in building an e-commerce website, contact us today!
Always be updated
Join our newsletter and be the first to receive future promo and sale updates from Rooche!