How to Get More Visitors to Your Website
Dec 8, 2022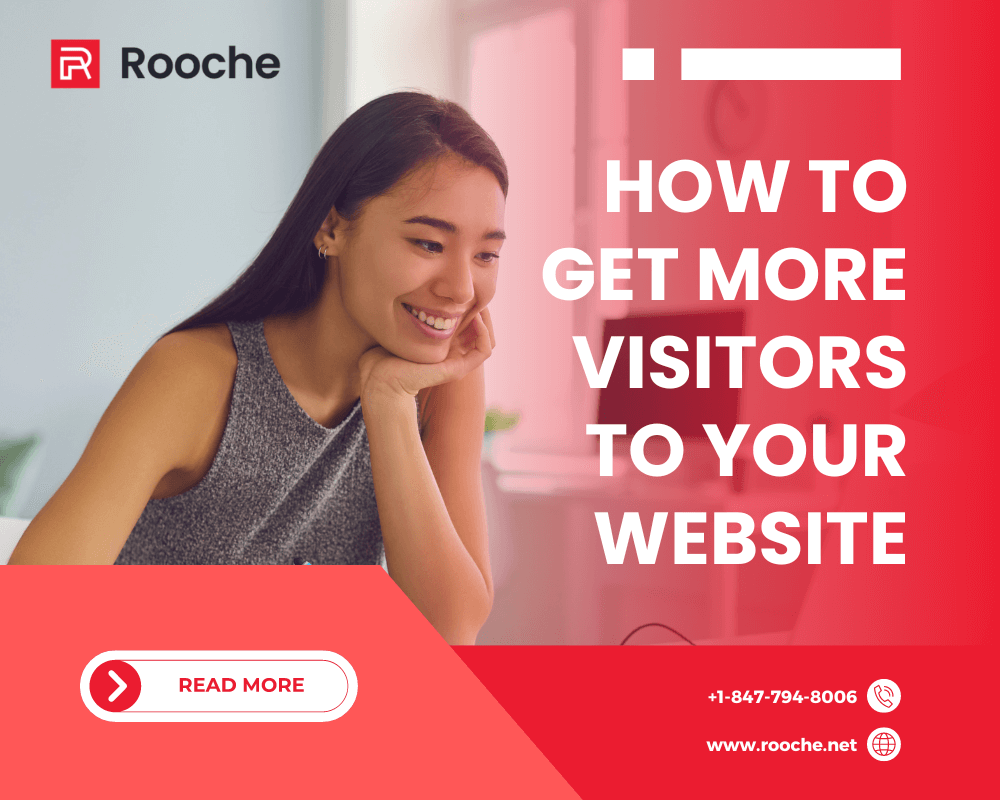 Planning an effective marketing strategy to boost your online presence is not easy. Growing your sales might be challenging for businesses that want to establish their brand digitally. It might take some time but it's worth it. If you wish to see an increase and growth for your company, now is the right time for you to start learning how. There are many questions, but let's focus on one thing in this post. How can you drive traffic to your website?
If you can drive more traffic to your business website, the more opportunities you can generate good leads and sales. You can convert more potential customers. You can organically make them a bridge to connect with potential customers by nurturing them. Our marketing experts give us some of the best tips for you to try. You can apply these tips to your digital marketing strategy to boost your traffic.
Advertise and Promote your Website
We have many platforms available for free, which makes us feel privileged to take advantage of these tools. Social media has given us a lot of benefits. We can utilize it well when it comes to executing our strategy. Let us take an example of the Facebook page where you can access the Facebook Business Tool for free. When you create an ad, it gives you an option. You can a when you create ads. Specifically, Facebook will boost these ads preferably from your given choice. People will be driven to your site once they click the call to action button shown in your ads.
You can always boost a post aside from ads. You may include a shortened link to your site once you start to create descriptions. In this way, you can expect that several people will be redirected to your business website, and these are called traffics.
Be Active on your Social Media
Do not just focus on one social media. Instead, you may create different accounts for other social media platforms available. You can create infographics about your business on Pinterest. Capture amazing photos of your products using Instagram. Use hashtags and compelling sales quote using your Twitter. Do not just depend on one platform because using all of these as your medium to reach a wider audience can positively impact your sales. Please note that different people use other social media apps, leading them to your site and simply converting them.
Create a Compelling Contents
There are so many content creation sites that offer fantastic templates for free. Use them as much as possible. Create compelling content, either videos, text, images or even engaging questions where you can let the audience interact with you. When writing a post, try to write irresistible headlines and check your grammar. You may include relevant keywords and hashtags. Always put a call to action in every description or social media post that you upload, don't forget your main goal.
Launch an Email Marketing Campaign
Never neglect this excellent way to generate leads. It can also boost traffic to your site aside from the promotional goal and offers that you send. You may create a campaign to drive traffic to your website by allowing your subscriber to learn more about your products and services. When you start an email campaign, make sure that you focus on one goal. If you want to boost the traffic, the call to action should reflect your desire. Put a button where you can include "Learn more" or some short text that says "Visit our website now."
It is essential that you can set a goal so your email recipients will not be confused about your email sent.
Be consistent
Like how you want your socials to have a good statistic report, you also have to do it for your website. It would help if you were consistent with your strategy and plans. You can formulate many ways to improve your habits to drive traffic but never lessen the efforts.
Always be updated
Join our newsletter and be the first to receive future promo and sale updates from Rooche!