Best Ways to Build your Ecommerce Web Design
Dec 8, 2022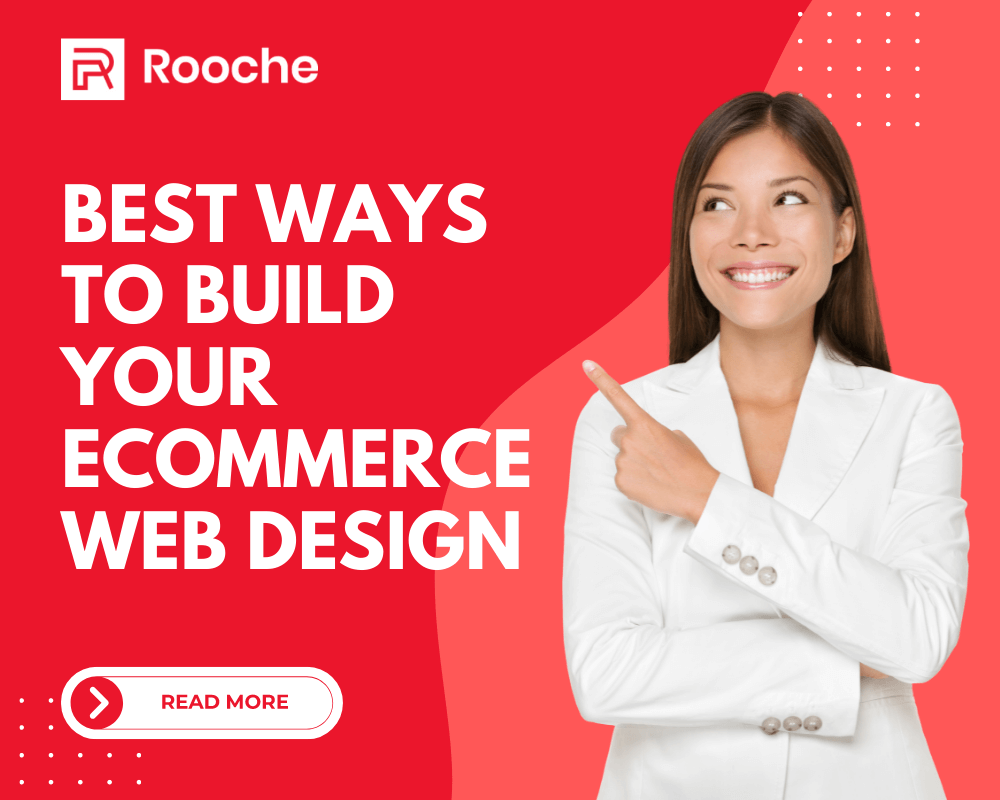 What is Ecommerce Web Design?
Ecommerce web design is the art of designing and developing a website centered around being able to sell products and services online. It includes everything from display, usability, and branding to clarity, checkout process, and marketing. It considers who your audience is and what their needs are when they come to your website.
If you have an eCommerce website, you can sell your goods or services online. For example, suppose you own a small business selling yoga mats in your hometown and want to expand your offerings to people outside of your community. In that case, you can use eCommerce web design to develop a website where people can browse through the different types of mats you offer and purchase them online.
Why is it important to have a Good Ecommerce Web Design?
Your e-commerce website is the first impression a customer has of your business. The way it looks and works can make or break a sale.
It's essential to have a good-looking, well-functioning e-commerce website.
It helps build trust with customers. If your website looks outdated or poorly designed, many potential customers will not feel like they can trust you with their personal information and credit card details.

 Challenging to use or navigate, potential customers will likely give up before purchasing and go to another website that works better.

The website does not work well on mobile devices, you miss out on many potential sales.

Finally, your website must look good because it's the first thing people see when they visit it or search for your business online. This means they'll immediately decide whether they want to buy from you based solely on how attractive your site appears at first glance!
How Much Does It Cost To Design a Website?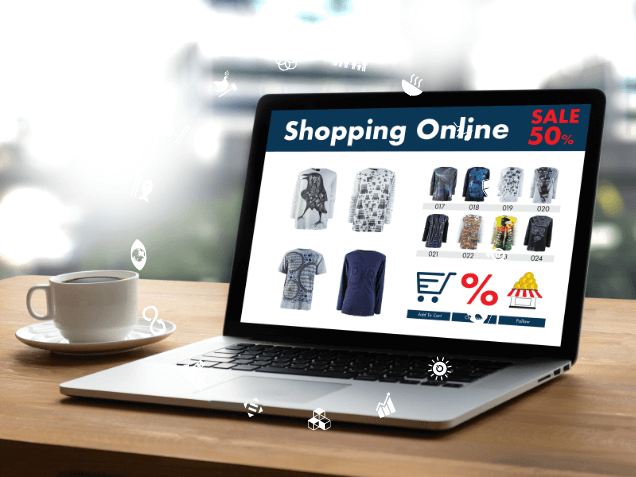 A new website design can range from $1,000-$100,000. This range results from the many different factors that affect the cost of a new website. For example, if you want a one-page site, it will be less expensive than a more complex eCommerce site with five pages and hundreds of products. If you're going to build your site using a web design software like Wix or Squarespace, it will be less expensive than hiring a web designer to make it for you.
Several factors contribute to the price of a website. These include:
How many pages need to be designed

What type of platform will the site run on (i.e., WordPress, Java, HTML)

Do you need an e-commerce section?

What type of content will be on your site? (i.e., text, images, videos)

How complex is your site? Will it have animations and unique graphics or just simple text/images?
Designing an eCommerce website can be challenging and costly. Rooche offers a subscription package for your eCommerce web design. You can see the details by clicking here.
Tips to Build Your Ecommerce Web Design
Use Templates
If you create a new store, using one of our pre-made templates will save you time and money. The pre-made templates include the look and feel of existing stores, so they will save you time in the design process and money by avoiding mistakes that can quickly add up on your website and result in higher maintenance costs.
Brand Identity
Keep in mind that you need to create a strong brand identity. Your brand exists for everyone who visits your site, so start with a logo that conveys your company's core values and look. A simple, clean design will let everyone know where they stand with your company, whether looking at your website or searching for you on Google.
Watchlist
Use the Watchlist feature to keep track of your ideas and allow you to easily pull in pictures from Pinterest or other sites without copying them onto your site. This will help you stay organized while designing, and it will reduce the chances that you will forget essential items when coming back to work on your website after a long weekend away. With Watchlist, everything is always at your fingertips!
Website Inspirations
Use screenshots for inspiration when designing your store's look and feel. You can take screenshots of various websites that are relevant
you should consider what your primary function is going to be for your site. Your site's functionality will determine how important it is for the customer. If you have a product that you want people to purchase, then you need to have an easy-to-use system that makes it easy for them to buy from you.
Target Audience
Look at how many different ways people use your website. This will help you determine if there is a need for a specific type of site or not. Suppose there are several different types of areas designed for particular purposes. In that case, you may want to consider putting them all together under one umbrella site so that they all work together seamlessly.
Think about what information and products will be available on your site. You want to make sure that the content on your site is relevant and exciting so that people will want to come back again.
Conclusion
The great news is that you can do plenty of things to make sure your site stands out. Your eCommerce website design is just one element of your business, but it can impact how many sales you make. Follow these tips and tricks to make sure people feel excited about shopping on your site. Next thing you know, you'll be ringing in the profits!
Always be updated
Join our newsletter and be the first to receive future promo and sale updates from Rooche!