How to Use Your Website for Lead Generation
Jan 11, 2023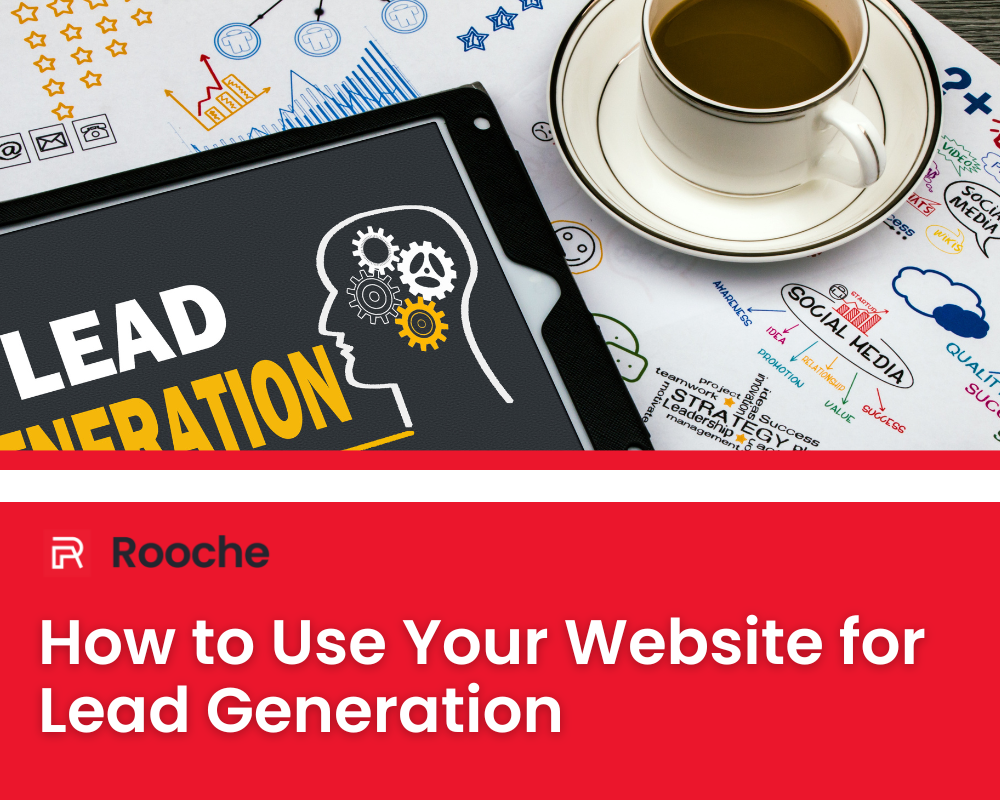 Your website is the digital home for your business, and it's a great tool to generate leads. It can be used to capture customer information, prompt customers to take action, and provide helpful resources to keep them engaged. Let's explore how to use your website as a lead generating tool!
What is Lead Generation?
Lead generation is the process of finding and attracting customers who are interested in your product or service. The better your lead generation strategy, the more leads you'll have and the more successful your business will be. Let's explore how to effectively use lead generation for your business.
Organic vs Paid Lead Generation Strategies
There are two main types of lead generation strategies: organic and paid. Organic strategies involve creating content that attracts people to your website through search engines like Google and Bing. This content can include blog posts, videos, webinars and infographics. By optimizing this content with relevant keywords, you can make sure that it shows up in relevant searches and attract more people to your website.
Paid lead generation involves putting money towards ads or sponsored posts on websites or social media platforms like Facebook or Instagram. The benefit of these strategies is that they can reach a much larger audience than organic strategies alone.
They don't rely solely on keyword optimization to get noticed by potential customers. However, it's important to remember that the key to success with paid strategies is targeting the right audience. You need to provide with messages tailored specifically to themotherwise, they won't be effective at all!
Generating Leads with Your Website
Gather Customer Information
Your website should have a section where customers can enter their contact information such as name, email address, phone number, etc. This is important so you can send follow up emails or calls after they visit your site. You may want to think about offering something in return for the customer's information like discounts or exclusive offers that will further entice them to do business with you.
Prompt Action
Once someone visits your site, you should prompt them to take action by providing clear instructions on how they can purchase a product or service from you. This could mean having an "add to cart" button on each product page or a "contact us" page with an easy-to-use form. Make sure the customer knows exactly what they need to do next in order complete their transaction with you.
Helpful Resources
Your website should also offer helpful resources such as articles and blog posts that provide useful content related to what you sell. These resources should help educate customers on why they need your product or service and give them an understanding of the value it provides. This helps build trust so that when customers are ready to make a purchase decision, you are top of mind!
Nurture Your Leads
Once you have collected contact information from potential leads, it's important to nurture these leads. Provide them with relevant content such as blog posts or emails that encourage them to take action (i.e., purchase a product or service).
You can also use retargeting ads on social media platforms like Facebook and Instagram which allow you to show ads only to people who have already visited your website but haven't yet taken action (i.e., they haven't purchased anything).
This will help remind them about your business and encourage them to take action by purchasing something from your store or signing up for a service and consultation.
Conclusion
In conclusion, leveraging your website as a lead generation tool is an incredibly powerful way to reach new customers and grow your business. By attracting the right kind of visitors with content tailored towards them, collecting their contact information through forms on your site, and nurturing these leads with relevant content and retargeting ads on social media platforms, you can turn more visitors into paying customers with ease!
Always be updated
Join our newsletter and be the first to receive future promo and sale updates from Rooche!