Why Your Business Should Care About Visual Content Marketing
Dec 8, 2022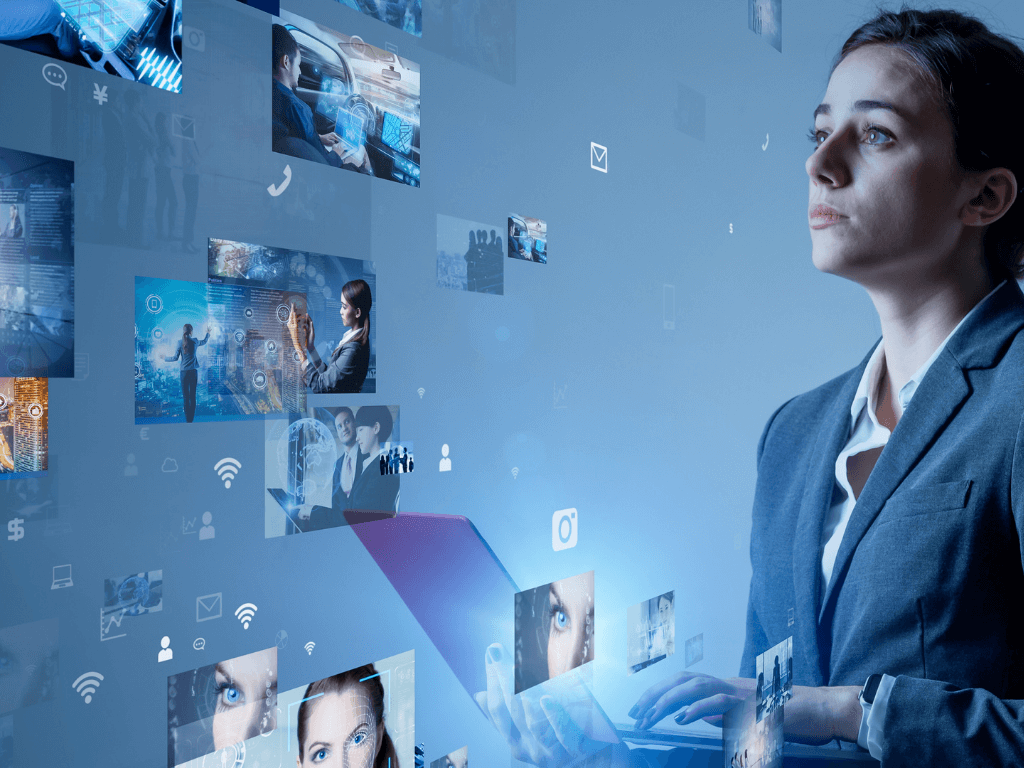 Visual content marketing is no longer just a trend. It's here to stay, and it will only continue to grow, so every marketer out there should take note. Visual content is not just for marketing anymore. It's also for sales, support, product development, and pretty much for every other department. There are many reasons why visual content is essential for your business. It's the reason why so many companies have been shifting their focus from text to visually appealing content for marketing purposes. But what exactly is visual content marketing? How can you use it to your advantage to improve your business and outreach?
What Is Visual Content Marketing?
For starters, visual content marketing involves using visuals, videos, infographics, etc., to convey a message you want to get across to the public. You might be thinking, "Why should I pay attention to visual content?" Well, here are just some of the reasons why:
People respond better visually than they do textually.
You've probably seen a lot of social media posts and website headlines that use images to grab your attention. It works because people respond better to visuals than they do to text. That's why you need to use images in your posts. There are many different ways to use images, from the light-hearted GIFs shared around social media to the infographic and data visualizations that help make complex information easier to understand. You can even use images for your blog posts, and several tools exist to help you create visual content for the web.
Visuals increase engagement
According to Statista, with roughly 2.91 billion monthly active users as of the fourth quarter of 2021, Facebook is the most extensive social network worldwide. As you can see, many digital marketers use visuals as a primary requirement when posting something for ads or daily content.
Visual content is the best way to get your message across on social media. It's quick, easy, simple, and often generates more engagement than plain text does. It's good to have a few different types of visual content for your social media pages.
Visuals help with SEO and conversions.
Adding images to your blog is a great way to help users understand what you're writing about and catch their attention. They allow users to understand the content more quickly, making it easier to skim the post and determine whether they want to read the whole thing. Images can also be helpful when trying to explain complex ideas or concepts.
A good image will add something that you can't communicate with words alone, so be sure to find or create an image that adds value and helps convey the message of your blog post.
Also, keep in mind that images can help with SEO and conversions. It would help if you gave every picture on your blog a filename, alt tag, and title tag that describes what's in the image. This helps search engines understand what's in the image and relevant to a user's search.
Visual content is more likely to be shared on social media.
Visual content is more likely to be shared on social media. It also happens to be the most engaging content on Facebook, generating double the number of likes than text and links combined. In other words, it's not enough to post an article or an infographic. It would help if you created attention-grabbing visuals for social media.
Visual content marketing provides several benefits for companies, including:
Increasing brand awareness
Reaching a new audience
Enhancing engagement with existing customers
Leading to higher conversion rates
These benefits make visual content marketing an essential part of your overall marketing strategy. People are very much attached to their smartphones, tablets, and computers in today's world. And so businesses tend to take advantage of this attachment by creating visuals that they can share on social media networks like Twitter, Facebook, Instagram, and more. They also develop visuals for SEO purposes – because visuals are more accessible to index by search engines – and for conversion purposes.
Visual content marketing is the best way to attract customers. This type of marketing helps customers to understand your product and services quickly. Social media marketing is the best tool to promote your business. If you want to know more about visual content marketing, you may visit our website and find out how it can help you promote your business.
Always be updated
Join our newsletter and be the first to receive future promo and sale updates from Rooche!