12 Industries that Blockchain will Disrupt in the Future
Dec 8, 2022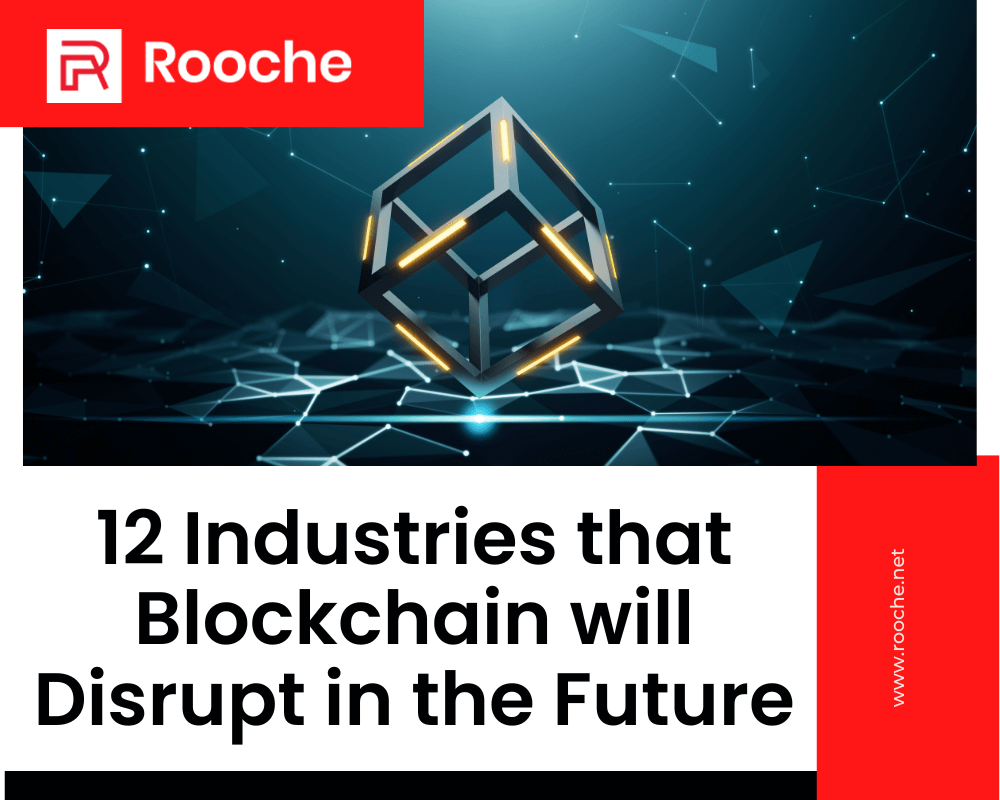 You've probably heard of Bitcoin and blockchain technology, but you may need to learn more about how it works. In a nutshell, a blockchain is a distributed database that allows for secure, transparent, and tamper-proof transactions.
Blockchain is a decentralized ledger that records all transactions and is getting more popular daily. From 2022 to 2030, the global blockchain technology industry is expected to grow at an 85.9 percent compound annual growth rate (CAGR).
The Blockchain Technology Effect on Different Industries
When we say disrupt, it means changing how a company does business. We've already seen how Blockchain can disrupt the financial industry and even government services. Still, it also has the potential to disrupt industries like healthcare, real estate, and supply chain management. This technology has the potential to revolutionize the way we do business and could have a significant impact on a variety of industries.
Financial Services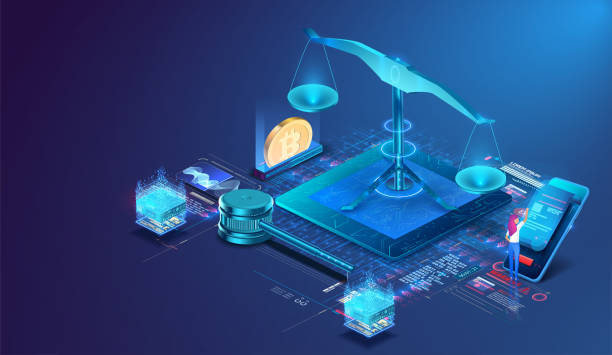 Blockchain-based financial services could disintermediate banks and other traditional financial institutions by offering an alternative to their services. This would allow individuals to access their money anytime, anywhere in the world, via mobile phone or internet connection.
In addition, some companies, such as IBM and Accenture, have begun developing blockchain solutions for financial markets and trading platforms. This will allow users to conduct transactions more efficiently and securely.
Healthcare
Blockchain has the potential to revolutionize health care for both individuals and businesses. If a patient's medical history could be stored on a blockchain, it would allow them to share their information with doctors without compromising their privacy or security.
This would also allow doctors access to complete information about their patient's health conditions and treatments, which could help them provide better care for those patients. Additionally, if medical records were stored securely on a blockchain network, it could help prevent unauthorized access by third parties such as hackers or data thieves. Blockchain technology could also help reduce fraud within medical organizations by allowing more accurate tracking of payments made between doctors and hospitals.
Retail Industry
Retailers use different systems for managing inventory, billing, customer service, and payments. Still, these systems need to be interoperable and transparent enough to allow retailers to keep track of their entire supply chain from order placement to delivery.
Blockchain technology could solve this problem by enabling retailers to manage orders across multiple stores. They would all be stored on one system where everyone can access them quickly at any time through an app on their phones or computers."
Energy Industry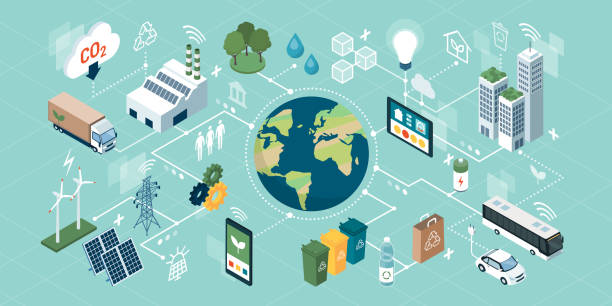 In recent years, there has been a lot of buzz surrounding Blockchain and its potential to revolutionize industries. While the technology is still in its early stages, there are already many applications for Blockchain in the energy sector.
From increasing transparency to reducing costs, Blockchain can disrupt the energy industry in a big way.
Transparency
This is particularly important in the energy sector because it can help ensure that renewable energy sources are being used as intended. For example, if a customer buys a renewable energy certificate (REC), they can use Blockchain to track where their energy comes from and how it is used. This level of transparency is not possible with traditional methods.
Reducing costs
Another benefit of Blockchain is that it has the potential to reduce costs. One way it can do this is by eliminating the need for go-betweens. For example, when customers want to buy renewable energy from a producer, they often have to go through a third-party broker. This can add high costs to the transaction.
With Blockchain, customers can buy and sell energy directly from producers without needing a go-between. This could lead to lower prices for consumers and higher profits for producers.
Improving efficiency
In addition to reducing costs, Blockchain can improve efficiency in the energy sector. For example, when multiple parties are involved in a transaction (such as in a typical renewable energy project), each party must keep its records and reconcile them with the other parties involved.
This can be time-consuming and prone to errors. With Blockchain, all parties can access a shared digital ledger that automatically updates in real-time, eliminating the need for manual reconciliation.
Banking and Payment
Blockchain, the technology underlying Bitcoin and other cryptocurrencies, have the potential to revolutionize the banking and payments industry. By decentralizing data and enabling direct peer-to-peer transactions, Blockchain could make banking and payments faster, more efficient, and more secure.
Banks Could Become Obsolete
With Blockchain, there would be no need for central banks or other intermediary financial institutions. That's because all transactions would be recorded on a decentralized ledger available to everyone on the network. This would not only make banks obsolete but also give rise to a new kind of economy powered by Blockchain.
Payments Would Be Faster and Cheaper
Today, international payments can take days or even weeks to settle. But with Blockchain, they could be resolved in minutes or even seconds. That's because banks would not need to verify or approve transactions. This would not only make payments faster, but it would also make them cheaper as banks would no longer charge fees for processing payments.
Card Fraud Would Be Eliminated
Credit card fraud is a significant problem today. But with Blockchain, it would be a thing of the past. That's because all transactions would be encrypted and stored on a decentralized ledger. This would make it impossible for hackers to steal credit card information or commit fraud.
By decentralizing data and enabling direct peer-to-peer transactions, Blockchain has the potential to revolutionize the banking and payments industry. So it will be okay if we see some significant changes in the years ahead.
Cybersecurity
Considering data security's importance in today's age, it's not surprising that Blockchain is being explored as a means to improve cybersecurity.
Data security breaches are becoming increasingly common, with large companies such as Yahoo!, Equifax, and Marriott falling victim in recent years. These breaches are costly in terms of the money spent on repairing damage and the loss of customer trust. Blockchain could mitigate these risks by making data breaches much more challenging.
With Blockchain, data is stored in a decentralized network of computers instead of on a central server. This makes it much harder for hackers to gain access to sensitive information since they would need to gain control of 51% of the network to make any changes. Even if they could do so, the differences would be immediately apparent to the other 49% of the network, making it easy to identify and fix any breaches.
Internet of Things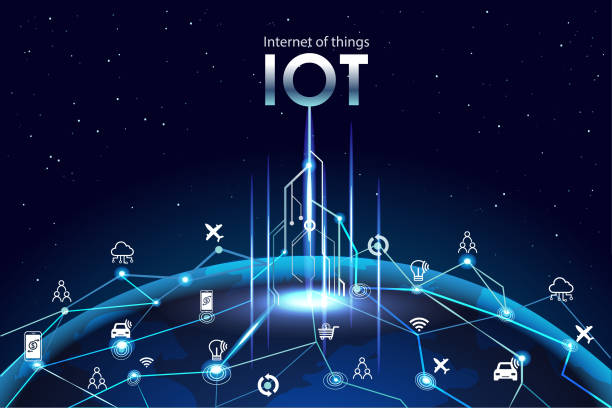 The Internet of Things is an interconnected network of physical devices, vehicles, buildings, and other items—embedded with electronics, software, sensors, and connectivity enabling them to collect and exchange data. The Internet of Things aims to provide advanced capabilities and improve efficiency, accuracy, and economic benefits. According to Vernon Turner, Vice President of IDC, by 2025, over 80 billion devices will be connected to the Internet of Things.
However, with increased connectivity comes increased vulnerability. The interconnectedness of devices creates opportunities for cyberattacks that could disable critical infrastructure and cripple entire economies. One way to address these vulnerabilities is through the use of blockchain technology.
While Blockchain has the potential to revolutionize the internet of things, some challenges still need to be addressed, such as scalability issues and high energy consumption. But despite these challenges, it's evident that Blockchain has great potential to disrupt the internet of things landscapes positively.
Insurance
It's no secret that the insurance industry is ripe for disruption. The way we insure ourselves and our possessions has remained unchanged for centuries, and the industry has been slow to adapt to the needs of modern consumers.
One of the most appealing aspects of Blockchain is that it eliminates the need for third-party intermediaries. With traditional insurance, your policy is stored on the insurer's central database. You must go through the insurer if you want to change your approach or file a claim.
With Blockchain technology, however, you are the sole owner of your insurance policy. You can make changes or file claims without going through a go-between. This makes the process faster and easier and reduces the chances of fraud and abuse.
Improved Customer Experience
The improved customer experience that comes with eliminating go-betweens is just one-way Blockchain will disrupt the insurance industry. Another way is by making it easier for customers to compare policies and shop around for the best rates.
Currently, shopping for insurance is a time-consuming and frustrating process. You have to set up appointments with multiple agents, provide them with your personal information, and then wait for them to get back to you with quotes. With Blockchain, you can easily compare policies from different insurers using online portals. This saves you time and makes it easier to find the best deal.
Lower Costs
In addition to making it easier for customers to compare policies and file claims, Blockchain will also make it cheaper for insurers to do business. That's because Blockchain automates many of the manual processes by employees. For example, when you file a claim with a traditional insurer, an employee must review your policy and manually approve or deny your claim. With Blockchain, this process can be automated so that claims are processed much faster and at a lower cost.
Not only will it make it easier and cheaper for customers to insure themselves, but it will also make it easier for them to compare policies and find the best deals.
Real Estate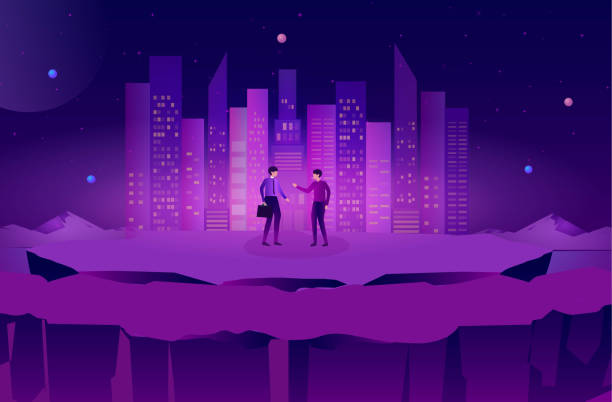 Think about it: real estate transactions are slow, expensive, and often fraught with fraud. Not to mention, buying or selling a property is needlessly complex, involving myriad stakeholders who only sometimes have the consumer's best interests in mind. Blockchain has the potential to streamline and secure real estate transactions, making the whole process faster, cheaper, and more transparent.
How Could Blockchain Change Real Estate Transactions?
Blockchains are distributed. It means they exist on multiple computers at once. They are challenging to tamper with. This makes them ideal for recording sensitive information like financial transactions.
Blockchain could be used in real estate to record deeds, mortgages, and titles. This would not only make the process of buying or selling a property more efficient. Additionally, it would also help to reduce instances of fraud. Since blockchains are decentralized, they would give consumers more control over their data.
Smart Contract
With a smart contract in place, that 10 percent would only be released to the seller once certain conditions had been met—say, once the deed had been transferred or once the buyer had obtained financing. Smart contracts could make real estate transactions much simpler and more secure.
If you're involved in real estate in any capacity, staying up-to-date on this rapidly evolving technology and how it could impact your business is important. Because one thing is for sure: Blockchain will change how we buy and sell property—and there's no turning back now.
Online Music Industry
In recent years, the rise of streaming services has made it easier for people to listen to the music they love without purchasing individual tracks or albums. This shift has significantly impacted how the music industry operates, and it still needs to be done. The next big disruptor in the music industry is likely to be blockchain technology.
How will Blockchain disrupt the online music Industry?
There are a few ways in which Blockchain could disrupt the online music industry.
Streaming Services
First, Blockchain could be used to create a new kind of streaming service that would allow artists to connect directly with their fans and get paid for their work more efficiently. Most streaming services require artists to go through a go-between to make their music available. This middleman takes a cut of the revenue generated by streams, which can make it difficult for artists to earn a living from their art. With Blockchain, there would be no need for a middleman, allowing artists to keep more revenue generated by their streams.
Ownership Verification
Second, Blockchain could also be used to verify ownership of copyrighted material. This would help reduce piracy and infringement and ensure that artists are paid fairly for their work. Currently, it can be difficult for artists to prove that they own the rights to their work, leading to them being taken advantage of by larger companies. Blockchain would provide artists with a secure way to store and manage their copyright information.
The online music industry is undergoing a major shift thanks to streaming services like Spotify and Apple Music. However, these changes are nothing compared to what's coming next.
Cloud Storage
Currently, the vast majority of data stored in the cloud is managed by central authorities. These companies collect and maintain massive data centers, which keep their customers' data. While this system works well enough most of the time, it does have its drawbacks. Because central authorities control the data stored in their data centers, they can delete or alter that data as they see fit. Additionally, these companies typically charge their customers for access to their data.
The Benefits of Blockchain-Based Cloud Storage
With Blockchain, we would no longer rely on central authorities to store our data. Instead, that data would be stored on a decentralized network of computers, which would be spread all across the globe. This would make it impossible for any single entity to delete or alter that data without the network's permission. Additionally, because there would be no central authority controlling access to the data, users could store and retrieve their data without paying fees.
The Drawbacks of Blockchain-Based Cloud Storage
While blockchain-based cloud storage would have many advantages over traditional storage methods, it also has some potential drawbacks. One issue is that because blockchain technology is still relatively new, it has yet to be thoroughly tested at scale. Additionally, because there would be no central authority controlling access to data stored on the Blockchain, it could be more difficult for users to find the specific information they're looking for.
Blockchain technology has the potential to revolutionize the way we store data in the cloud. By providing secure, decentralized storage, Blockchain could provide a more cost-effective and user-friendly alternative to the traditional storage method
Government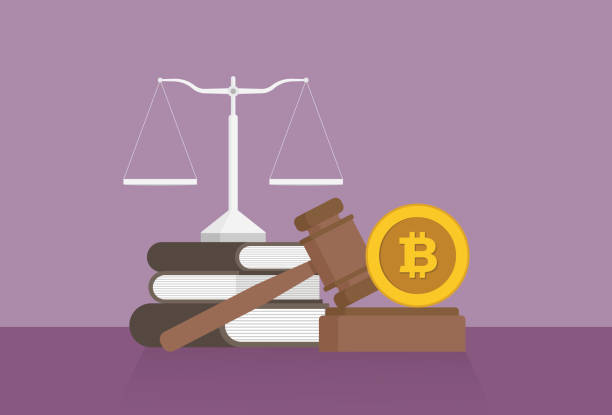 Our government relies on a centralized system for maintaining and storing important documents. This system is vulnerable to hacking and tampering. Critical documents may be much more difficult to tamper with because they can now be stored securely and immutably on the chain.
Blockchain has the potential to disrupt many industries, including the government. With its tamper-proof transactions and secure data storage, Blockchain could help make our government more efficient and transparent. Only time will tell if our government will embrace or resist this new technology. Either way, it will have a significant impact on our world.
Conclusion
While Blockchain is still in its early stages, many applications exist in the energy sector. From increasing transparency to reducing costs, Blockchain can potentially disrupt the energy industry in a big way. It will be interesting to see how this technology develops in the coming years and what other impacts it will have on the energy industry.
If you're interested in learning more about Blockchain, we suggest you sign up for our newsletter to get the latest trends and updates!
Always be updated
Join our newsletter and be the first to receive future promo and sale updates from Rooche!