What is Web development?
Dec 8, 2022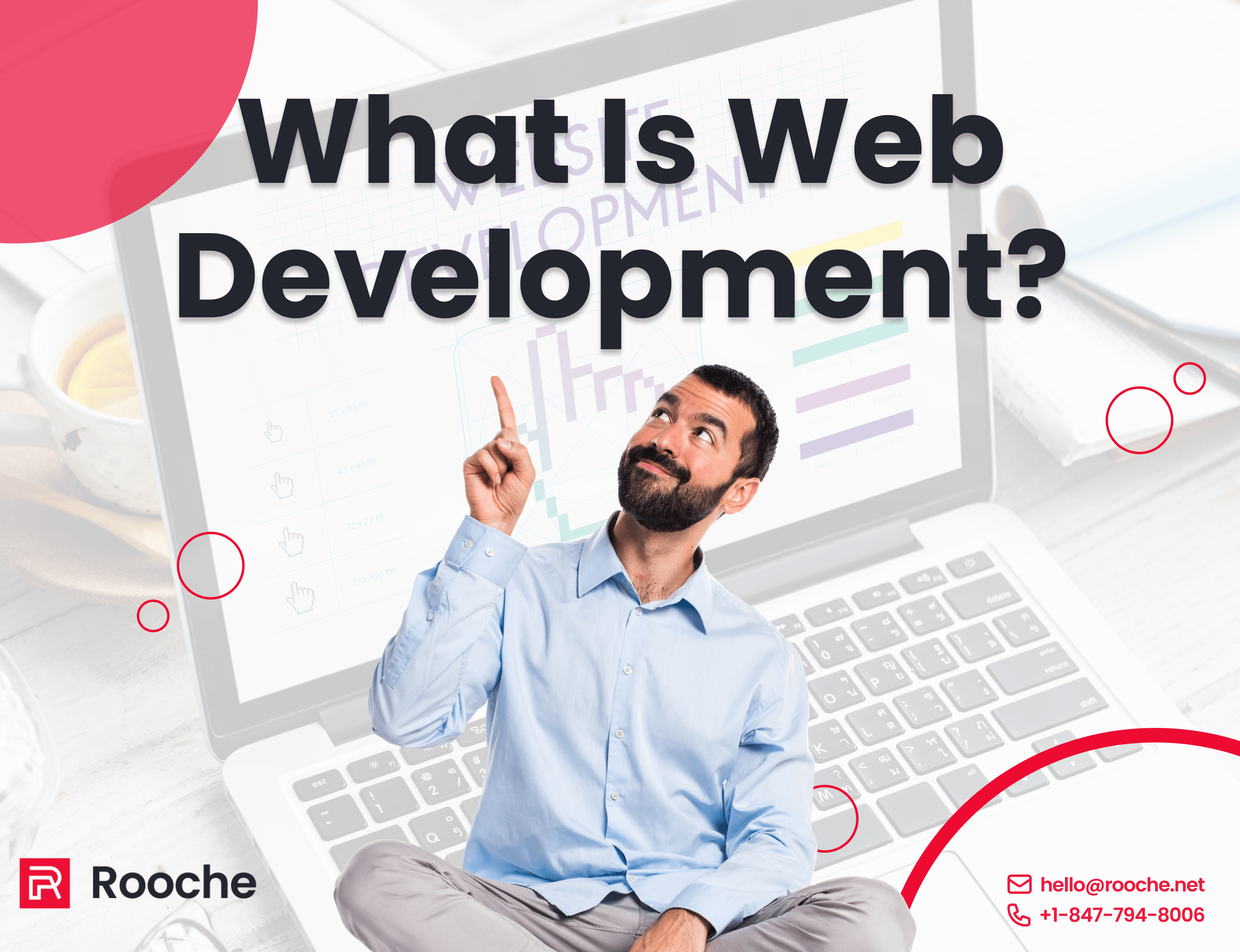 Web development
In today's world, almost everything we do is on the internet. Web development is essential to building a fantastic business that helps our lives run much more smoothly, ordering food, booking a flight, or an appointment with a doctor. It is used to make your life easy by providing you with a list of services, facilities, and other essential things. You can browse anything on the internet like news, weather, entertainment, sports, social media, education, and much more. 
Web Development Platforms
Web development platform refers to the tools and technologies used to build websites. 
These platforms can be divided into two categories: The first group, known as content management systems (CMS), usually handles the website's content and structure. They provide users with a way to edit pages and upload files. The second group of platforms, known as full-stack, tend to encompass all aspects of web development, including content management. Companies typically use them to develop their custom features or build their application on an existing platform.
Top Three Best Web Development Platforms
1. WordPress
WordPress is a powerful blogging platform that's a great way to get your work out there and share your knowledge with others. It offers a range of features, from the primary website toolkit to e-commerce capabilities, video support, and much more. Familiarizing it isn't always easy for beginners. It takes time to learn how everything works, and it can be frustrating if you aren't sure what you're doing.
2. Wix
Wix is a simple website builder that allows anybody to create a professional-looking website without knowing how to code. Wix's robust features and user-friendly design will let you create a personal blog, portfolio, online store, or all of the above in no time.
3. Magento
Magento is a compelling, CMS open source e-commerce platform. It is a dynamic e-commerce platform that enables retailers to grow their businesses. Merchants can use Magento Community Edition for free, and access Magento Go for enterprise solutions.
Web design: what it is and how to do it
Web design is the process of designing and building websites. They are responsible for everything that can be seen on a website, including the layout, branding, graphics, images, and functions.
The key to being a successful web designer is knowing how to use the right tools to build a website. These tools include HTML, CSS, JavaScript, and other related technologies that work on top of each other. A web designer is responsible for the look and feel of a website, which includes everything from visual design to user interaction. They combine artistic and technical skills to produce the best possible experience for website users.
The importance of content on your website
Content is the essential thing your customers are looking for on your website. It's the key to drawing them in and keeping them coming back. Every page of your website should convert a visitor into a long-term customer, which starts with content. Its role is to build trust, inform and educate your visitors and ultimately convince them to take action.
Integrate SEO to your website
SEO or search engine optimization is a process of getting your website to appear higher in search engine results. It involves techniques to make that happen, primarily focusing on content and code quality. SEO is now an integral part of any business's marketing plan. By integrating SEO, you will be able to increase the visibility of your website in search engines and get more traffic to your site. This article will help you get started with SEO.
Conclusion
If you are a newbie or an experienced developer, there is always room to learn. The key to an understanding faster and more efficiently is by focusing on the right tools and resources. We hope you've been able to learn more about web development from this article! If there's anything else we can help with, please feel free to email us or follow us on Facebook and Twitter.
Always be updated
Join our newsletter and be the first to receive future promo and sale updates from Rooche!