The Do's and Don'ts of Web Design – For Beginner
Dec 8, 2022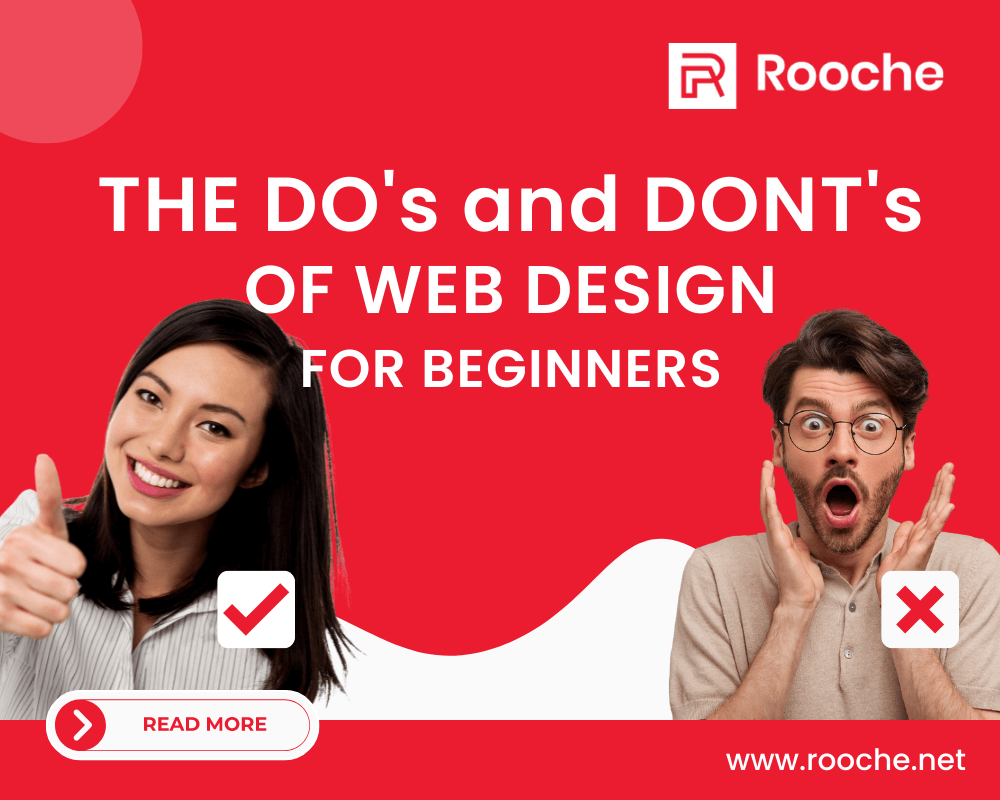 When you're just designing websites, it can be hard to know what to do and what not to do. When you're looking for inspiration, it's easy to be overwhelmed by the sheer volume of choices out there. Do you go with a simple blog template? Or do you try to make your own from scratch? What kind of images is okay to use? Do you need a logo?
In this post, we'll cover some of the most important dos and don'ts for web design for beginners so that you can get started on your website with confidence. To get started in web design, it's essential to understand the basic do's and don'ts but in this section, let's begin taking note of the primary and important tips to follow in designing your websites.
First of all, take a deep breath. You got this. Web design can seem intimidating at first, but once you understand the basics, it's not that hard to grasp—and if you follow these do's, we guarantee you'll be well on your way to success in no time.
Do: Start with the basics.
If you're new to web design, you might not have considered all the different aspects of building an effective website. You'll need to know about layout, color theory, visual hierarchy, typography, information architecture, and user experience (UX). Luckily, the internet is full of resources that can help you learn more about these concepts—you have to know where to look!
Do: Use a Design Tool
Websites like Wix make designing a website more manageable than ever before, thanks to easy-to-use templates that let anyone create a beautiful site—even if they have no previous knowledge of web design. You pick out the template you like best and customize it with your content (text, pictures, etc.). It's just like decorating your apartment or buying a new car: there are lots of options, and they're all customization so they can become yours!
Here are 6 necessary web design tools:
Photo editors like Adobe Photoshop or Pixlr
Illustrator or Inkscape
Browser extensions that help you manage the design, like ColorPick Eyedropper
Sketch 3 or Figma
Wireframing tools like Balsamiq or Axure
A good text editor like Sublime Text, Notepad++, Atom, Brackets, Visual Studio Code
Do: Use Fonts
DO use easy-to-read fonts that are big enough to see without having to squint or strain your eyes. Your font should be large enough that a reader can easily read it from their phone or tablet as well as from their computer screen, without zooming in.
Furthermore, limit yourself to 2-3 fonts at most! There are so many cool fonts out there that can make your site look amazing, but using too many can make it confusing or overwhelming for visitors to navigate.
Do: Hire a Professional Web Developer/Designers.
This is particularly important if you're designing a site that will support e-commerce or another complicated function. You don't want to have to go back and redo everything—and that might be the only way to solve some problems if you don't have the proper experience. A professional web designer can make sure that your website is visually appealing, easy to navigate, and set up in a way that makes it easy for you to go back and make changes later on if needed.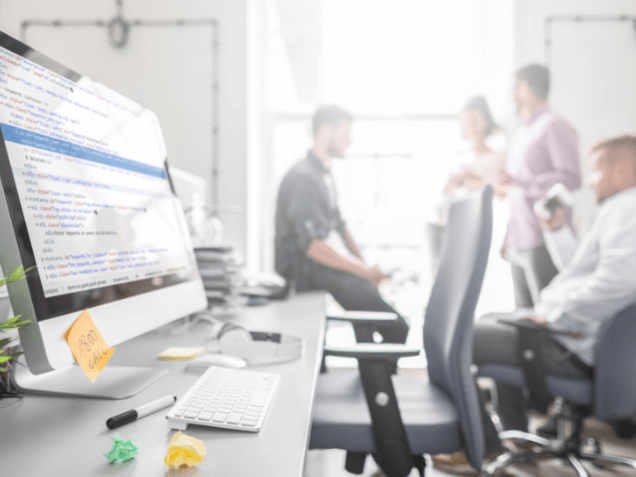 DO think of your client's needs.
When designing a website, it's easy to get caught up in what YOU like about the design. But remember that creating something for someone else means putting THEIR needs and preferences first and foremost.
Let's hop to the common web design practice you need to avoid.
It's essential to keep a few things in mind as you start web design. Don't get overwhelmed, though! If you keep these basic don'ts in mind, it'll be easy to get started. Here are the common pitfalls for new web designers to look out for:
DON'T use too many colors.
Using more than three colors on your website can become distracting for readers and make it hard for them to focus on the content of your page. You want them to enjoy reading your content, not try to figure out what they're looking at!
DON'T underestimate how much time things take.
There are many moving parts in web design, and figuring out how long each one takes is an essential part of planning your project.
Don't: Bite off more than you can chew
There are so many things that go into a well-designed website. But if you try to tackle them all at once, you'll get overwhelmed very quickly. Instead of trying to learn everything at once, pick one thing at a time and focus on learning as much as possible about that subject before moving on to something else.
Don't: start designing before you know your site's purpose.
You might have 10 different ideas about how cool it would be for your website to work, but without narrowing it down to one or two specific functions, it's impossible to create a layout that works well for everything it needs to do.
Don't use any old stock image.
The images on your site say a lot about how your company is run—and by "a lot," we mean everything. If you slap up a picture of a person in an elevator with their arms crossed, it sends a different message than if you put up an image of someone bursting through the doors with their hands raised in victory (or maybe they're just pretending to be an airplane). Just take some time to think about what kind of images reflect your business best and make sure that's what you're putting out there for people to see.
Now that you've learned the common dos and don'ts of web design, you also have to mind some essential values and guides. I have compiled them below.
Here are some things to keep in mind as you embark on the journey to designing your first website:
You'll want to make sure your site is very user-friendly. This means that users should navigate easily from one page of your site to another and find everything they need quickly. This is especially important for e-commerce sites or other sites where people want to buy things or complete transactions online.
Keep your design simple. You'll want people to be able to focus on what you have to say more than how pretty your site is!
Don't be afraid to experiment. Exploration is an integral part of learning new things and becoming a better designer. If you're fearful of failure, you're going to hold yourself back from greatness.
Always be imaginative. You never know what you might think of that could revolutionize the industry. Again: always be open-minded and curious about how things work so that you can dream up new ways to make them even better.
Finally, remember that sometimes less is more. If you put too much into your designs, they can become overwhelming or hard to navigate through—which isn't exactly what anyone wants when they're on your website.
It's important to remember that you can't just throw a website together. It would be best to have time and care—a strong foundation and a little magic.
Always be updated
Join our newsletter and be the first to receive future promo and sale updates from Rooche!