Most Common Mistakes Newbie Web Designers Make
Dec 8, 2022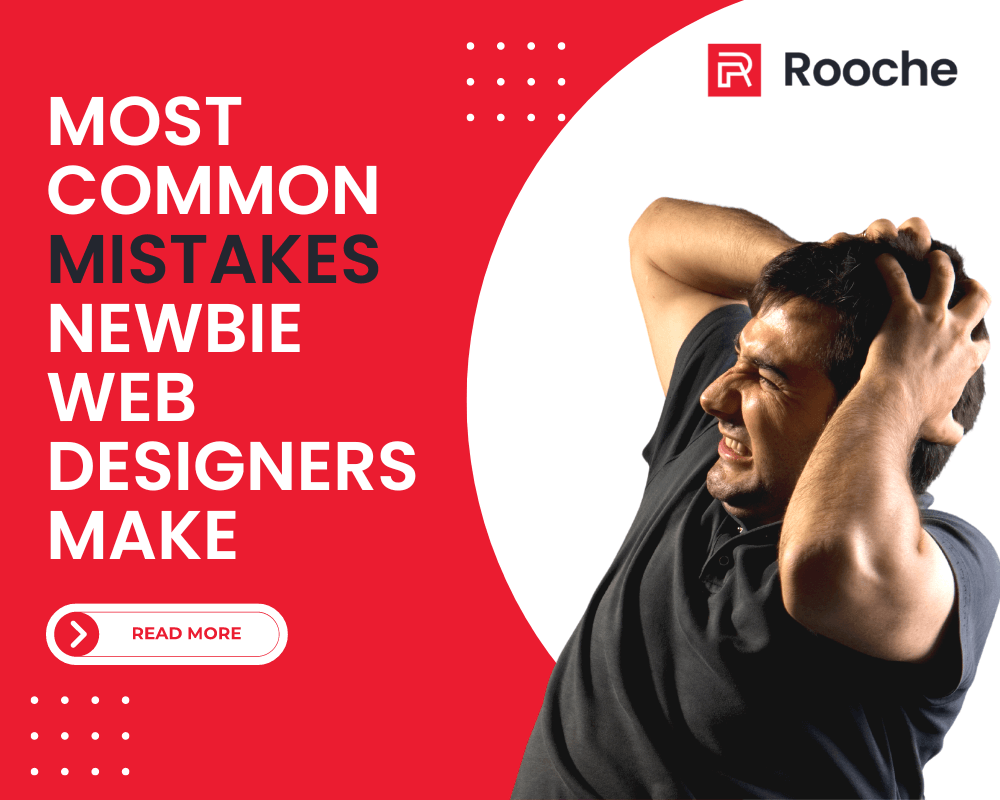 It's easy to make mistakes when you're just getting started. Whether it's forgetting that not everyone has the same browsing experience or not realizing that you need to test your site in every browser, it's easy to overlook the little things that can make big differences. To help, we've put together a list of the most common mistakes that newbies make as web designers. This way, you can avoid making them yourself!
Disregarding the wireframing process
It can be tempting to disregard the wireframing process when you're just designing a new website. But this is one step you should never skip! Wireframes help you define the visual hierarchy of your website, determine how someone will interact with it, and serve as a helpful guide for developers. Your website has to be carefully planned out before it can be built—otherwise, you will end up with a dysfunctional mess that will cost more and take longer to fix than it would have taken to plan things out right at the beginning.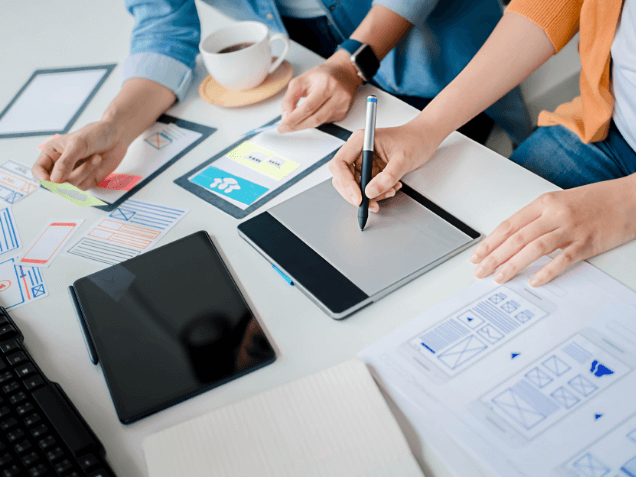 Picking the wrong theme
One of the biggest mistakes web designers make is picking the wrong theme for a website. When making this decision, there are two factors that you should keep in mind: first, what kind of website are you building? A personal blog or a shopping site? Second, what type of person is visiting your site? Do they want to be entertained or feel important?
Once you answer these questions, you can start looking at themes. Themes are great because they provide a framework and some general styling choices. This way, you can focus on adding content and customizing the look and feel to best suit your needs.
Not using a grid
Grids are essential for getting the spacing on your web page just right and keeping everything looking neat and organized. There are many different grid systems, so experiment with a few of them until you find one that makes sense for you and the kind of website you want to design.
Using not proper fonts
Using a font that is too small or doesn't fit your brand can cause visitors to click away before they've had the chance to learn more about you and your business. The best way to avoid this mistake is by choosing a font that has been optimized for websites like Helvetica or Arial. The right font will make your website look more professional.
Poor UX Design
When designing a website, it's easy to get caught up in the aesthetics and appearance. After all, that's what makes a website look outstanding. And it's true: a beautiful design is an essential part of creating an engaging and effective site.
But what happens when your site doesn't work well? People will get frustrated if the user experience (UX) isn't great. They may leave your page before they find what they need. Your bounce rate will go up. Your conversions will drop. Even a great-looking site can have poor performance if it doesn't meet users' needs or isn't intuitive or easy to use.
Instead, take some time to focus on UX as well as UI. What do people want from your site? What are their goals? How can you make your design help them reach those goals? These questions should guide your design process to create a website that performs for your business!
The images are pixelated.
You want to make sure your images are high-quality but consider the aspect ratio and size. If you have an idea that's too large or not adequately cropped, it'll look pixelated, even if it's a good-quality photo.
You forget mobile users.
Mobile-first design is essential in an increasingly mobile world, and failing to consider it when designing a website can mean losing out on potential traffic.
You are making your site hard to navigate.
The point of your website is to make it easy for people to interact with your company, and to do that; your site has to be navigable and functional. A few things can make your website hard to navigate, from the way you've laid out the pages on the site to how you've organized the information on each page. If your users have trouble finding what they're looking for, they'll probably get frustrated and leave.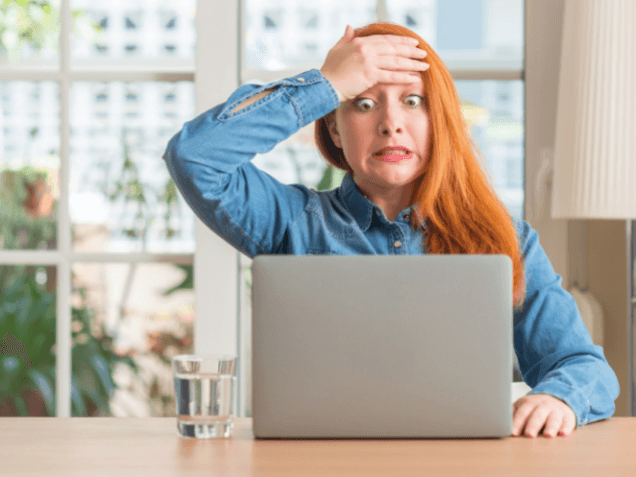 Here's a quick checklist of common mistakes you should avoid when designing or updating your company's website:
Don't hide information behind menus or tabs (like hiding pricing details under an "About" tab)
Organize content logically (so if you have multiple products, group them by theme rather than randomly)
Make sure buttons work (because there's nothing more frustrating than clicking and being taken nowhere)
Be mindful of load time (and image file sizes) so that all of the content can load
You want your customers to find what they're looking for, so make sure it's easy to do so!
You Failed to listen to the client's needs.
One of the biggest mistakes web designers can make is failing to listen to clients' needs.
You may have an excellent idea for how they could take their site to the next level, but it won't be effective if it doesn't match what they're going for as a brand. For example, if you're designing a site for an event planner and you want to incorporate bright colors and tons of images throughout, but that's not what they had in mind, it could be a big problem.
The best way to avoid this mistake is by having clear communication with your client from the start. Ask them about their goals and preferences for the site, and be sure to take notes during your meetings. You'll have a much better chance of creating a site that your clients will love if you know exactly what they're looking for.
We've covered a lot of ground in this blog post—the variables web designers encounter, and the common pitfalls web designers fall into. The most important thing to remember is that there are many different choices a designer makes when they design a website. It's straightforward to get caught up in all those choices and make the same mistakes repeatedly or even create new ones. So don't forget that no matter how many times you go back to the drawing board, there are always ways to improve your website by avoiding these mistakes!
Always be updated
Join our newsletter and be the first to receive future promo and sale updates from Rooche!