How Much Does It Cost to Build a Website
Dec 8, 2022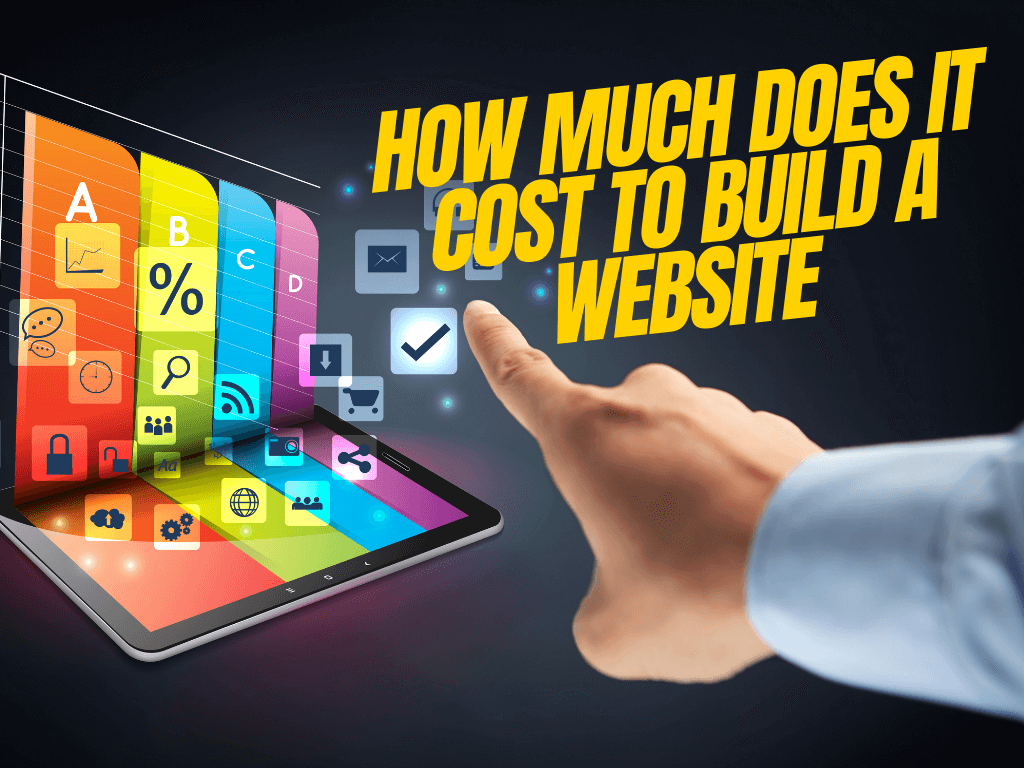 What is a website, and why do you need one?
With so many options on the Internet—from Facebook to YouTube to Twitter—why does anyone need a website? It may seem unnecessary for small businesses, but its website is critical. A website is a digital space where anyone can find information about you, your product, or your company. If you don't have one yet, you are missing out on potential customers and revenue. Businesses that don't have a website fall behind in the digital age and risk being known (and remembered) as outdated business that doesn't understand the needs of their clients. Furthermore, it allows people to learn about your company, who you are, and what you do. You can advertise new products, share information, and streamline your customer experience with a website.
We're about to talk about an important topic: estimated costs for building a website. It's no secret that the cost of building a website can range from tens of thousands to hundreds of thousands of dollars, but it's often difficult to pin down just how much you can expect to spend on your project. While there are too many variables to give a concrete number, we'll look at some factors that might contribute to overall costs and try to get a sense of what you could be looking at in terms of price.
Cost breakdowns for building a website!
1. Website hosting
The first and most obvious option is to go with the basic hosting plan. For example, HostGator offers programs for as low as $4.95 a month, including a free domain name, unlimited bandwidth, unlimited disk space, and unlimited email accounts.
If you don't want to deal with the hassle of setting up your website from scratch, and you don't have much cash on hand to spend on a web designer, you can use a tool like Weebly, Wix, or Squarespace.
2. Domain Name
With the growing demand in business and more people trying to compete with each other, having a website is necessary. Having your domain name has many benefits that come along with it. When choosing a domain name, the first thing to consider is to make sure the domain name is available by typing it into the browser. Second, check if the domain name is still available through various other domains such as GoDaddy or Godaddy. If the domain name is available on these sites, it will be much easier to get your hands on it. Finally, consider whether or not you will want to buy it.
3. Web Design
You might be surprised to learn that web design costs vary wildly depending on the subject matter, target audience, and features of the site being built. You could pay anywhere from a few hundred dollars to well over a thousand dollars.
A website is more than just a business card on the Internet. A professionally designed website is an essential part of any successful marketing campaign. Your website is your single most crucial piece of advertising, and it should be designed and developed in a well-responsive structure.
4. SEO (Search Engine Optimization)
Many people looking to buy a new website ask us, "how much is an SEO optimized website?". The answer to that question depends on the type of website you are looking for and the level of customization you want. You can get a professionally designed and SEO-optimized web page for as low as $99. Hiring an SEO expert will be a good investment.
How to find a great web designer/developer?
Nowadays, many people are looking for low-cost ways to build their websites. Most of them want to know how much it will cost them to develop their website. Finding the best web designer or developer is more than just asking around for references. It's about finding someone on your level and understands your vision. The best place to look for designers and developers is online, where you can browse portfolios of different candidates and find the one who matches your needs the most. Also, it would help if you asked a few questions and learn more about some guide before you even begin your search for web design agencies or freelancers.
Conclusion:
The cost of a website is determined by what you want it to do. If you want a full-service, custom-designed site that includes an online store and blog, it will be more expensive than if you want a brochure site with some pages for content. The number of pages on your site also plays a role in determining the cost. Many companies try to save money by having fewer pages, but this is short-sighted as well. Your business needs specific pages to attract and convert visitors.
A small website can cost from $999 up to a thousand dollars. It's not about the money, and it's about the results. If you suffer from a bad reputation online or want to get your name out there, then a cheap and straightforward website is all you need. If you have some themes or templates that you like, you can implement them repeatedly on different sites. That way, it becomes less of a headache for you because you only have to worry about the content.
Many other companies out there charge per hour, but we believe that if you have an idea, we should be able to get it done by offering more than just one service. With our subscription model, you can pay monthly for your website development needs. Our goal is to build websites that are easy to use and beautiful to look at. We will work with you every step of the way until your site is ready to launch! You don't have to worry about adding extra charges or surprise fees because we're upfront about our pricing structure. Check out our packages and see which one works best for you!
Always be updated
Join our newsletter and be the first to receive future promo and sale updates from Rooche!