Here are the 5 SEO Best Practices You Must Consider
Dec 8, 2022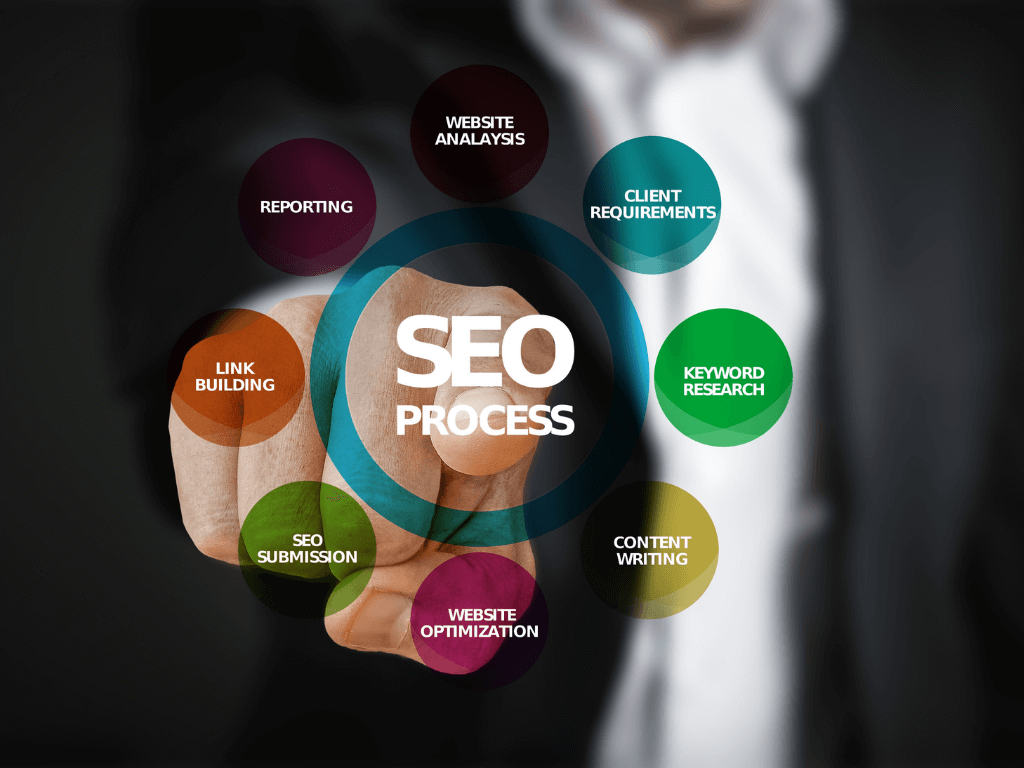 Search engine optimization is the process of increasing your visibility and domain authority in search engine results. SEO uses complex algorithms to determine how web pages are ranked, with factors like keyword density, backlinks, and social activity playing a significant role.
By following specific SEO tips and tricks, you can significantly increase your chances of making it to the top of these complex algorithms.
SEO for business websites has a strong focus on getting customers in the door. When your potential customers search for your product or service online, they look for a quick solution to their problem. It is the process of influencing a website's or page's presence in a search engine's organic results. The sooner and more frequently a site appears in the search results list, the more traffic it will receive from search engine users, who can subsequently be converted into customers.
Use Keywords on Your Content
Keywords are the lifeblood of SEO. Without them, you'll struggle to rank for anything. That's why it's essential to understand what keywords you should be targeting, where to put them, and how to use them in a way that will maximize your performance. When someone searches for those keywords, your site should be one of those returned in the SERPs.
A keyword is one of the essential steps in SEO, and it's also one of the most overlooked. When you're trying to find keywords for your content, there are a few places you can go. You can use free SEO tools such as Google's Keyword Planner or free keyword research tools designed specifically for SEO. The focus is usually on other parts of the marketing process, and keyword research is an afterthought.
Optimize Your Speed
According to the recent report by Akamai, a cloud delivery platform, the global average mobile internet speed is 2.9 Mb/s. With such high internet speeds, you would expect your web pages to be loading super fast.
If your website is slow or taking too long for a page to load, users will leave the site and look for another source of information. The biggest reason Internet users leave a website is slow page load times.
Use Internal Linking
Internal links are so important. If you're not familiar with them, they're just links pointing to a different page on the same website. Themes like "blogrolls" or "lifestyle" are great for internal linking. You can also link to resources, like your about page or a company podcast, or even other posts on your blog.
Internal linking is an important SEO ranking factor out there. It can help you rank for more keywords, drive more traffic and improve user experience.
Internal linking refers to hyperlinks used within the content to link to another part of that content. This are commonly used to connect related pieces of information, for example, between paragraphs of an article or between different sections of a website.
Internal links are necessary for successfully indexing your web pages and their content. The more internal links linking to other pages you have on your site, the easier it is for search engines to crawl those pages, comprehend their relationships with one another, and rank them properly in search results.
Create Amazing Contents
If you want to rank your website and blog on google, you need to create excellent contents that will drive the quality traffic to your website.
The quality of your content will determine whether you will rank high on Google or not. Your content must contain at least 2-3 main keywords in a post but don't stuff it with too many keywords.
You can also use infographics, videos,s or other media types to increase your traffic. If you are wondering how to get more traffic, the answer is pretty simple: publish quality content regularly.
The key to creating great content is to focus on topics that people are searching for on search engines.
Don't Disregard your Meta Description.
In seconds, meta descriptions can make a post stand out or get lost in the crowd. Meta descriptions appear in search results when someone searches for something related to your content.
They're also a great way to entice readers to click through Google to your entire site.
Make sure each page of your website has a meta description. The best place is usually right below the header image, but this isn't always the case.
Meta descriptions are essential for online marketing, specifically for search engine optimization. When a search engine crawls a website, the meta description is what users will see in their search engine results. It's displayed below the URL address and gives users a preview of the content they'll find on your page if they click through. If your meta description isn't compelling to click, your site won't get much traffic at all.
Always be updated
Join our newsletter and be the first to receive future promo and sale updates from Rooche!