A Beginner's Guide To Using Figma For Web Design
Dec 8, 2022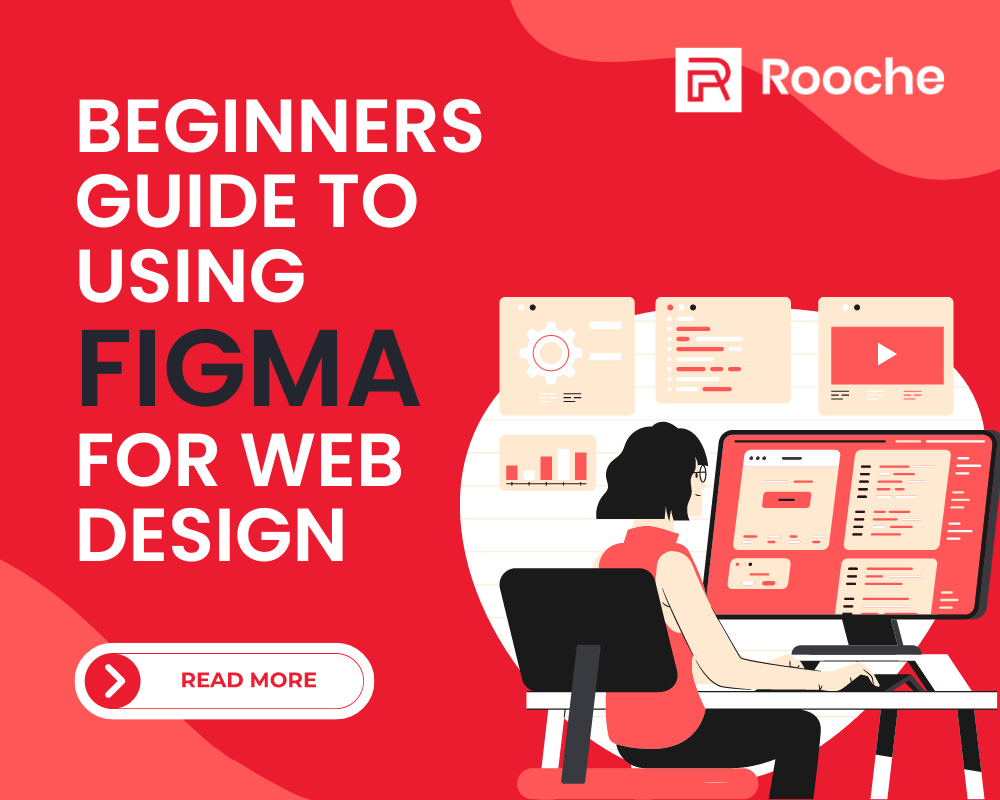 What is Figma?
Figma is a collaborative interface design tool that makes working with your team, from brainstorming through final design. It's the first interface design tool with real-time collaboration. That means we've removed the barriers to working together, so everyone can start contributing right away—designers and non-designers alike.
With Figma, you can make changes to your designs as they happen, in real-time: see what your team members are doing and where they're working, comment on their work directly in the context of the project, and even make changes to their projects now.
Designers often need to collaborate with non-designers—engineers, product managers, marketers, and executives—to get feedback on designs and sign off before implementing them. Through Figma's built-in commenting tools and version history (which tracks all changes), teams have a clear record of how a design system has evolved.
In addition, to live collaboration features, Figma has all the tools you need for prototyping and creating mockups ready for code implementation.
How Does Figma Work?
It's pretty easy to see how any creator benefits from using Figma. But what about those of you who use a combination of Adobe, Sketch, and other design tools? Figma can work alongside these programs to help make your workflow as efficient as possible.
Because it runs inside your browser and uses the cloud, you won't have to worry about updating the software regularly or installing new features—they're just there when you need them.
Figma vs. Adobe
The first thing to know is that Figma.com and Adobe are excellent design tools. Even though they both have the same end goal, they go about it in very different ways. Adobe is primarily used for raster graphics, which means that it's great for designing things like graphics and photos. On the other hand, Figma uses vectors, which means you can use it to create more scalable, mobile-friendly items like interfaces.
They also share many features like:
Constraints

Layer Style Components

Vector Networks

Multiple Instancing of Components
Figma is excellent for live collaboration, whereas Adobe is better for individual use. They're both great choices depending on what you need from your design tool!
What Are the Advantages of Using Figma?
It's more than just a design tool: it's also a place where you can keep all your ideas, share them with the team, and discuss them. The built-in tools let you leave notes, comments, and feedback right on top of your designs.
Here are some of the benefits of using Figma:
1. The ability to collaborate in real-time with your team members, regardless of location or time zone.
2. The ability to invite anyone to view or comment on your work so that you can get feedback without having to share or export files.
3. Native version control, which means team members can see each other's edits in seconds, instead of having to manually copy and paste changes back and forth between different versions of a file.
4. An intuitive interface that makes it easy to use even if you're not a designer or developer yourself—drag and drop elements onto your canvas!
Figma is a powerful design tool, and it can help you streamline your workflow.
Features of Using Figma for your Web Design
Figma has many features that make collaboration more accessible, like version history, a shared library of color and typography, and live commenting.
Another feature that makes collaboration easier is real-time editing: if you're working on something at the same time as someone else, you can see their changes in real-time. You can also see what other people are doing on their screens.
It's suitable for designers because it allows them to get feedback from developers before they've committed anything to code, which means it's easier to get everyone on the same page from the beginning. It's also suitable for developers because they can see what they're building while they're building it: they don't have to wait until after all the website design work is done before they start coding!
What is Figma Pricing Like?
Figma Pricing is excellent.
I mean, there are many options out there, but I think Figma is one of the best. You can use the free version and do whatever you want with it, which is pretty awesome. But if you're going to get more features, you can pay for them.
If you're looking to learn more about how you can use Figma for your web design, our website has a lot of info that can help. We use Figma for our own web designs, and we've seen the benefits firsthand. We hope this post has helped you see why we think Figma is such a brilliant option for building website designs and that the hint of our own experience has been helpful. If you have any questions, don't hesitate to contact us – we'd love to help!
Always be updated
Join our newsletter and be the first to receive future promo and sale updates from Rooche!