The Dos And Don'ts Of Contact Page Design: How To Make Sure Your Customers Can Reach You Easily
May 10, 2023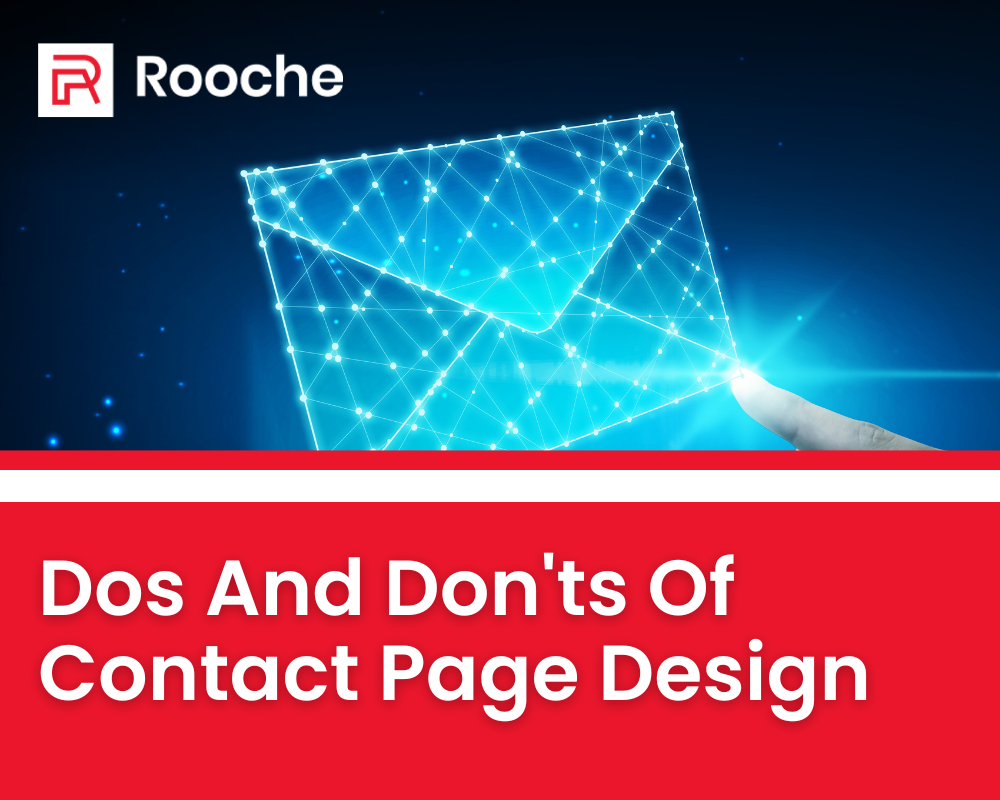 Are you looking to make sure your customers can easily reach you? Creating an effective contact page is essential for any website. It's one of the first places potential customers will go to if they have a question, so it needs to be well-designed and easy to use. If not, they may move on without ever reaching out. In this article, we'll discuss the dos and don'ts of contact page design so that you can ensure your customers can always reach you with ease.
Elements Of A Contact Page
It's essential that your website includes a contact page. This page should make it easy for customers to get in touch with you and have their questions answered. The elements of a good contact page include the following: clear contact information, an FAQ section, and a form for customers to fill out.
Your contact information should be prominently displayed on the page and include your business name, address, phone number and email address. An FAQ section can save time by answering common customer queries without them having to wait for someone to respond.
Finally, a form allows customers to provide all the necessary details in one place so they don't have to go back and forth over emails or calls. All this ensures that customers can reach you quickly and easily.
Benefits Of An Effective Contact Page Design
The benefits of having an effective contact page design are numerous. By creating a well-designed contact page, you can ensure your customers have an easy way to get in touch with you. Not only that, but an effective design can also make visitors feel more connected to your business and help increase conversions. Here are three key benefits of an effective contact page design:
A Sense of Connection
Customers will feel more connected to your business if they know they can easily reach out to you.
Making sure the contact page is clearly visible on the website helps create trust and credibility with potential customers.
Adding helpful information such as a FAQ section or chatbot will make customers feel like their questions could be answered in no time.
Increased Conversions
When customers are able to quickly and easily contact you, they are more likely to convert into paying customers.
Having a well-organized contact page makes it easier for customers to find the information they need when making decisions about your products or services.
Providing multiple ways for customers to get in touch (e.g., email, phone, social media) will help ensure that all inquiries are addressed promptly.
Having an effective contact page design will not only help improve customer experience but also increase conversions by providing easy access to your business's customer service team. With the right design, you'll be able to give your customers the best possible experience and boost sales at the same time!
Tips For Creating An Easy To Navigate Contact Page
When designing a contact page, there are certain dos and don'ts to consider. Firstly, make sure the page is clearly visible from the homepage or main navigation menu. This way, customers can easily find it and don't have to search for it. Additionally, ensure that all relevant contact information is provided. This should include an email address, physical address, phone number, and any other important contact details.
It's also a good idea to create a separate 'contact us' form so customers can send you messages directly. Make sure that this form is kept simple and straightforward – too many fields will put people off. Finally, try to provide multiple communication channels in case your customers prefer using one over another. Most importantly, be sure to respond promptly to customer inquiries – lack of response could lead them elsewhere.
Common Mistakes To Avoid
When designing a contact page, there are some common mistakes that should be avoided. Firstly, do not make it difficult for users to find the contact page. It should be easily accessible from any page on the website. Additionally, the contact page should include clear instructions and options for contacting your business.
Don't forget to include contact information such as an email address and/or phone number. Furthermore, it is important to provide multiple methods of communication so that customers can reach out in whichever way they prefer.
Another mistake to avoid is neglecting to include detailed directions on how customers can contact you. Provide step-by-step instructions and ensure that all forms are easy to fill out and submit. Finally, providing an FAQ section can help customers quickly find answers to their questions without having to wait for a response from customer service. By avoiding these common mistakes, you can ensure that your customers have no trouble reaching out with any queries they may have.
Additional Features To Consider
When designing a contact page, there are additional features you should consider. Your contact page should be able to accommodate both mobile and desktop optimization. This would make it easier for customers to reach you from wherever they may be using their device of choice. Additionally, having a click-to-call feature or even a chatbot could help improve customer experience and increase the chances of them reaching out to you.
You should also display the hours of operation on your contact page, so customers know when they can expect to hear back from you. This is especially important for businesses that offer customer service in multiple time zones, as it will help ensure customers are aware of the times they can get in touch with you.
Testing Your Contact Page For Performance
Now that your contact page is designed, it's time to take the next step: testing. Testing your contact page will ensure that it functions properly and that customers can easily reach you. Start by checking for any broken links or forms. Make sure all of your forms are working correctly and that they are submitting data to the right place. You should also test how quickly customers receive an automated response after submitting a form or sending an email.
Next, ask someone who hasn't seen the contact page before to use it. This will help you identify any areas that need improvement or are confusing for users. Ask them what they think could be improved and make changes accordingly.
Finally, review all of the analytics associated with your contact page to see how well it's performing. Are customers able to find what they're looking for? Are there any areas where users are dropping off? Analyzing this data will help you ensure your contact page is working effectively for your customers.
Conclusion
Creating an effective contact page is crucial for any business. When it's done right, customers can easily get in touch with you and find the information they need. By following the tips above, you'll be well on your way to creating a contact page that will make it easy for your customers to reach out.
Be sure to avoid common mistakes like using unclear language or including too much information. Keep things simple and test your contact page design to ensure that everything works properly. Additionally, consider adding features such as a live chat or interactive forms to make the process even easier for customers.
By taking the time to create an effective contact page design, you can make sure that your customers will have no trouble getting in touch with you. With a bit of effort, you can create a streamlined contact page that will make it easy for them to find what they need quickly and conveniently.
Always be updated
Join our newsletter and be the first to receive future promo and sale updates from Rooche!