What Are The 5 Elements Of A Good Mobile App Strategy?
Dec 8, 2022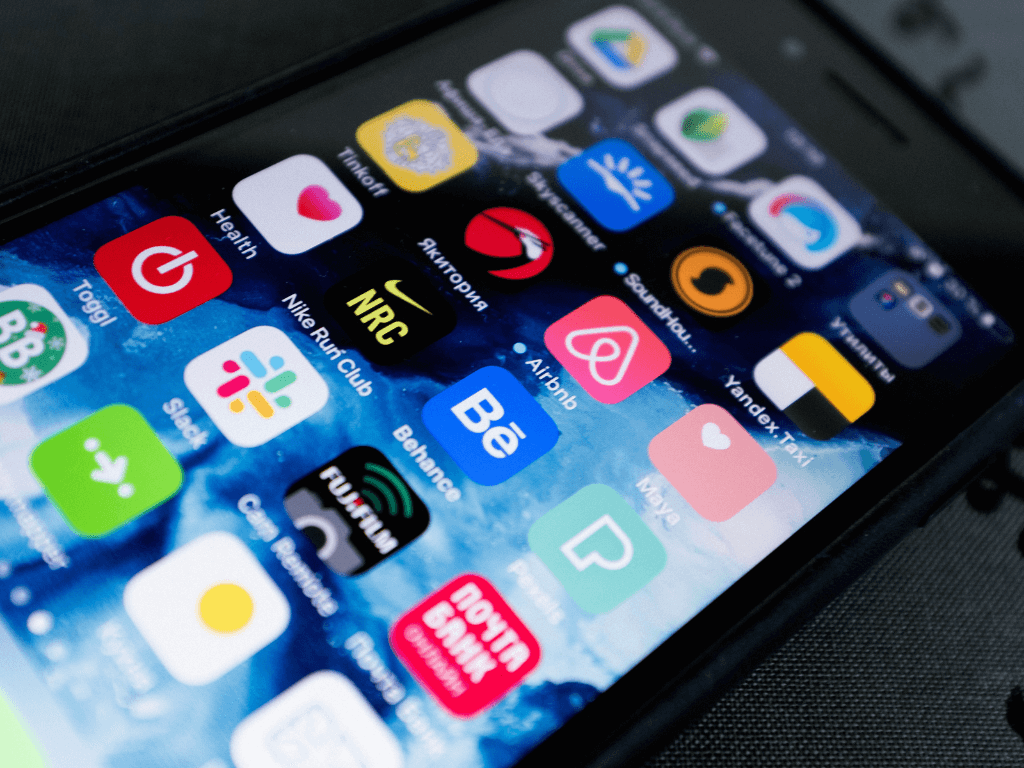 If you're thinking about developing a mobile app, you're not alone. Plenty of businesses have realized that an app can be a great way to engage with customers, increase loyalty, and drive repeat business.
In fact, according to Statista, the number of smartphone subscriptions worldwide today surpasses six billion. It is forecast to grow by several hundred million in the next few years. With numbers like that, it's no surprise that many companies are looking for ways to make their products more accessible on mobile devices.
But before you dive in headfirst, it's essential to have a clear strategy in place so that your efforts aren't wasted.
Mobile apps are a great way to reach the largest possible audience for your product. That's why we're always talking about how to develop a winning mobile app strategy.
A Good Mobile App Strategy Involves Five Essential Elements:
1. A great concept that solves a problem or fills a need.
An excellent mobile app strategy has a great concept that solves a problem or fills a need. It then uses carefully-selected features to deliver the solution in the best possible way.
The features themselves should be easy to use and implement, and they should not come with a lot of complexity. A mobile app is meant to be user-friendly and straightforward. Suppose your strategy is packed with difficult-to-implement features. In that case, it may be time to go back to the development process.
Once you've got all that figured out, you can move on to working on the look and feel of your mobile app. This is important because it's what people will see first when they open up your app. You want it to look good, but it also needs to be functional—and you don't want it overcrowded by extraneous elements that make it confusing for users.
2. A well-developed user interface that is easy to navigate and pleasant to look at.
User experience (UX) is an essential part of the mobile application development process. Also, a well-developed UI must be easy to navigate pleasantly to look at, and it needs to keep up with users' ever-changing browsing habits.
Mobile app developers should prioritize UX while designing and building the app since this improves usability. A great UX can also increase user loyalty and enhance the user's opinion of the brand in general. Well-designed apps, like Apple Music and Google Maps, are intuitive. That means users can immediately understand how to use them and get the information they need quickly and easily. These apps have clear icons, text, and color schemes that combine to create a cohesive experience.
3. Solid functionality that is easy to use but powerful enough to keep users coming back for more.
The most critical factor to a mobile app's success is its function. Without a solid functionality that is easy to use but powerful enough to keep users coming back for more, your application will fail.
The best mobile applications are easy to use but offer a depth of functionality that keeps users coming back to them. A wide variety of applications fall under this category. For example, the Uber app allows you to quickly request a ride from wherever you are at the touch of a button. Still, it also considers your past rides and preferences to provide relevant suggestions and discounts.
You want to be sure you're designing mobile app that is worth using over and over again. Users want to use valuable and convenient apps, and they want to know they can count on them when they need them. Users also crave apps that make their lives easier by doing things they don't want to do themselves. They want apps that automate processes or take care of tasks without being told what to do. By creating a functional product, you'll be able to delight users in a way that will keep them coming back for more.
4. A marketing plan will make users aware of the app and encourage them to download it.
While many companies have successful websites and mobile apps, some have trouble getting the word out about both. It can be not easy to let users know about services that they may or may not have heard of in the first place.
We recommend blogging to get the word out about your mobile app! Blogging is a great way to make users aware of your product. You can tell them everything they need to know about your mobile app: why it was so great when released, how much it costs—the works!
To convince users to purchase your app, we also recommend focusing on content that emphasizes the app's benefits over its competitors. People are more likely to buy an app if there is an apparent reason why it's superior to other similar products.
5. A customer service plan that makes it easy for current and potential customers to get in touch with you when they have questions or concerns.
Your mobile app has a limited amount of space to get its point across. Therefore, it's essential to be clear and concise about how customers can get help when they need it.
The best way to do this is with a customer service plan. It makes it easy for current and potential customers to contact you when they have questions or concerns. The goal should be to make it as straightforward as possible for them to contact you—and the more avenues available, the better!
In addition, consider adding FAQs within your app or even creating an in-app chat function so users can get guidance from real people at any time. This will reduce frustration levels among your customers and increase satisfaction scores because nobody wants their problems to be unanswered!
Always be updated
Join our newsletter and be the first to receive future promo and sale updates from Rooche!