In May 2022, TeraBox received recognition as a Silver Winner for Best New Mobile App
Dec 8, 2022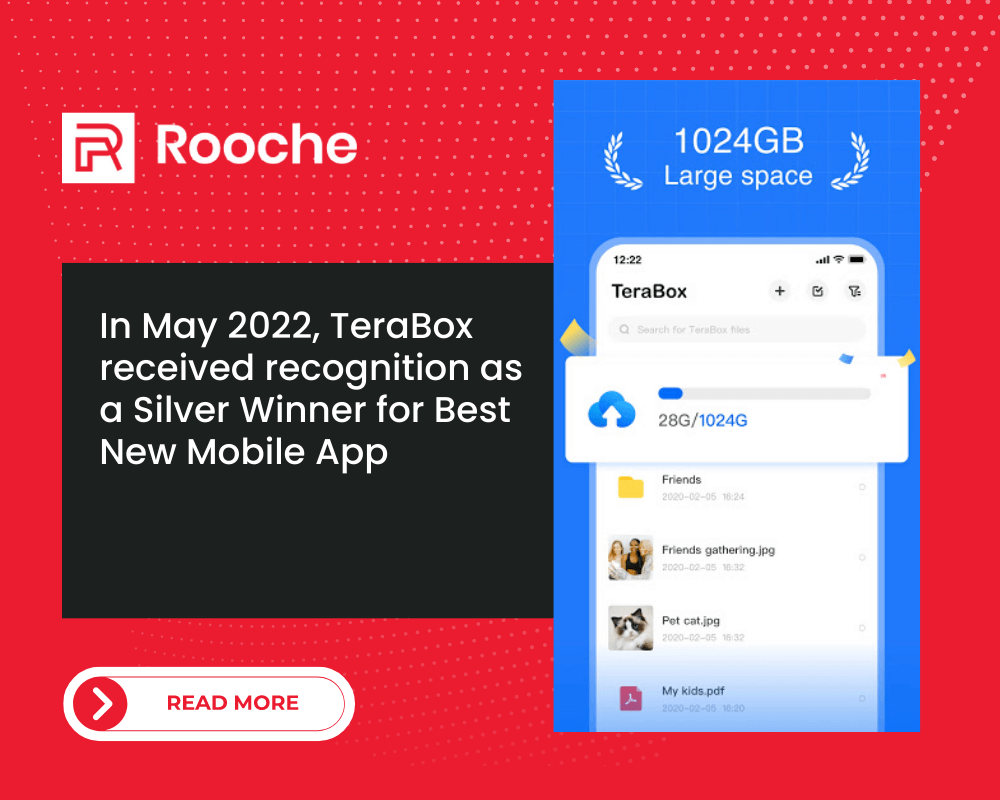 Cloud storage provider TeraBox won the Best New Mobile App Silver Award from Best Mobile App Awards in the categories of Tools and Utilities and Productivity. The Best Mobile App Awards program has honored deserving apps and app creators since 2012.
Olivia Tian, product lead at TeraBox, remarked that "this honor adds to TeraBox's already remarkable year." "We have so much to celebrate, from 35 million global downloads to our parent business, Flextech Inc., receiving its ISO/IEC 27001:2013 accreditation, and more!"
TeraBox offers excellent storage service
Terabox is a secure and easy-to-use mobile app that provides users with a safe place to store their personal data. It gives you 1TB of storage for free, with the option to upgrade to any of their services at a reasonable monthly cost.
Users can subscribe to 2TB for $2.99 per month if 1TB of free space—which translates to roughly 3,000,000+ images, 2,500+ video files, or 6.5 million document pages—isn't quite enough. Although Google Drive also provides a 2TB membership plan, the price is $9.99 per month, which is about three times TeraBox's price. The app is available on iOS and Android devices.
The app also has a number of other features that make it stand out from the crowd. These include the ability to share files with others. The app was created by a team of security experts who have years of experience in the field of data security.
Terabox Features
The app has been designed to be extremely user-friendly, with a simple interface that makes it easy to navigate. It offers a variety of features that make it an essential tool. This is perfect for those who wants to keep their personal data safe and secure. Some of these features include:
Storage space
High-speed downloads
Automatic video backup
Max number of files that can be saved
Multi-speed video playback
Max video playback resolution
Max file size for uploading
Ad-free
Extracting from the Cloud
Automatic folder backup
Nowadays, cloud storage is an essential part of our lives. It allows us to have access to our files from anywhere in the world and share them with others easily. TeraBox is a great example of a cloud storage provider. It offers a wide range of features and is extremely user-friendly. Furthermore, If you're looking for a safe and secure way to store your personal data, then TeraBox is definitely worth checking out!
Always be updated
Join our newsletter and be the first to receive future promo and sale updates from Rooche!