How and Why You Should Incorporate AI into Web Development
Dec 8, 2022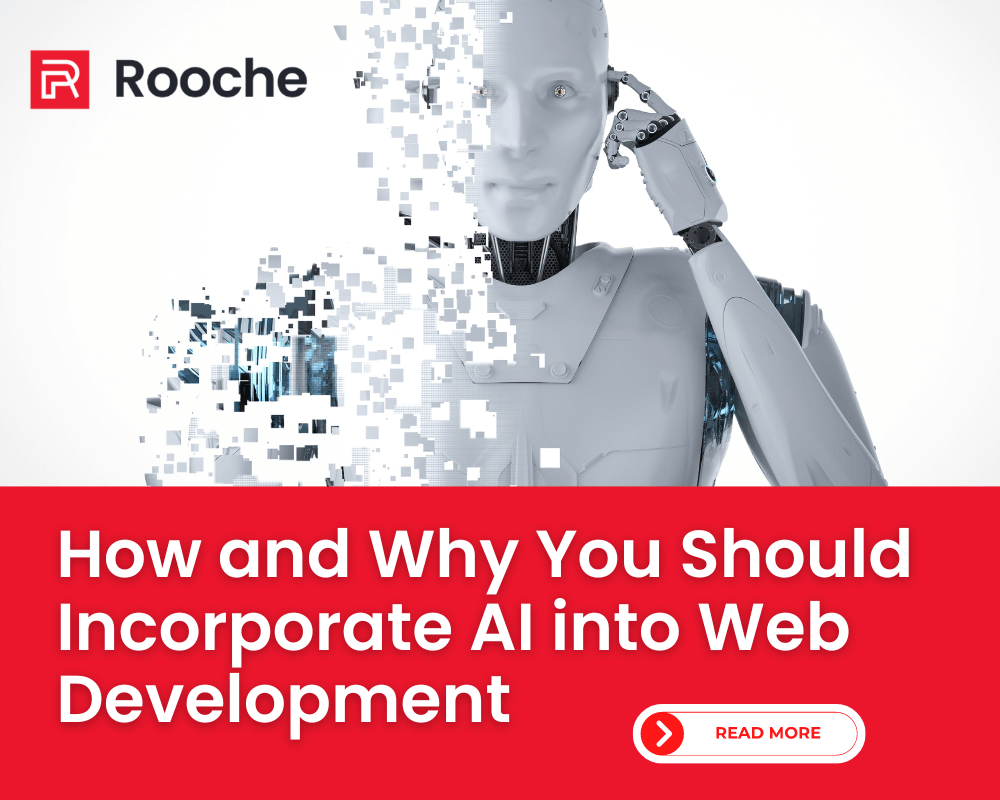 AI and web development are two of the most popular and talked-about topics in the tech world today. And for good reason – AI has the potential to revolutionize the way we interact with technology, and web development is the backbone of the internet.
However, despite their popularity, there is still a lot of confusion surrounding these two topics. What exactly is AI? How can it be used in web development? And why should you even care?
In this article, we'll answer all of those questions and more. By the end, you'll have a better understanding of AI and its potential applications in web development. Let's get started!
What is AI?
AI stands for artificial intelligence. Put simply, AI is the ability of a computer to perform tasks that would normally require human intelligence, such as pattern recognition and natural language processing.
There are different types of AI, but the two most common are machine learning and deep learning.
Machine learning is a type of AI that allows computers to learn from data without being explicitly programmed. This is done through algorithms, which are sets of rules that can be used to automatically make predictions or decisions. Deep learning is a type of machine learning that uses neural networks – systems that are designed to mimic the way the human brain learns. It is often used for more complex tasks, such as image recognition or Natural Language Processing (NLP).
How can AI be used in web development?
Now that we know what AI is, let's take a look at how it can be used in web development. One of the most common ways AI is being used in web development is through chatbots. Chatbots are computer programs that mimic human conversation. They can be used to provide customer support or answer questions about a product or service.
Chatbots are usually powered by NLP, which allows them to understand the user's input and respond accordingly. Another way AI is being used in web development is through predictive analytics. Predictive analytics is the process of using data to make predictions about future events. This can be used to improve website design or identify potential problems before they happen.
Finally, AI can also be used to create personalization experiences on websites. This is done by using data about the user, such as their location or past behavior, to customize the content that is shown to them.
Why should you care about AI in web development?
AI has the potential to change the way we interact with technology – and that includes web development. By understanding AI and its applications, you'll be better prepared for the future of web development.
AI is the future of advertising.
Google and other search engines are already using AI to show ads that are more relevant to the user. This is done by using data about the user's past behavior, such as their search history and the websites they have visited.
In the future, AI will be used to create even more personalized advertising experiences. This could include showing ads based on a user's current location or the time of day.
AI will also be used to create more targeted ad campaigns. For example, if a company knows that a certain group of people is interested in their product, they can use AI to show those people ads for that product.
Incorporating AI into web development can also have a number of benefits, such as:
Improving website performance: Using AI can help you optimize your website for better performance. For example, if you're using predictive analytics to identify potential problems, you can fix them before they cause any issues.
Enhancing customer experiences: AI can be used to create personalized experiences for website visitors. This can help you increase customer satisfaction and loyalty.
Reducing development costs: In some cases, AI can actually help you reduce the cost of web development. For example, if you're using chatbots to provide customer support, you may not need to hire as many customer service representatives.
AI is still in its early stages, but it's clear that it has a lot of potential for web development. by incorporating AI into your workflow, you can stay ahead of the curve and make your website more effective and efficient.
Always be updated
Join our newsletter and be the first to receive future promo and sale updates from Rooche!