DIY or Hire Out? What You Need to Know About Custom vs Templated Websites
Dec 14, 2022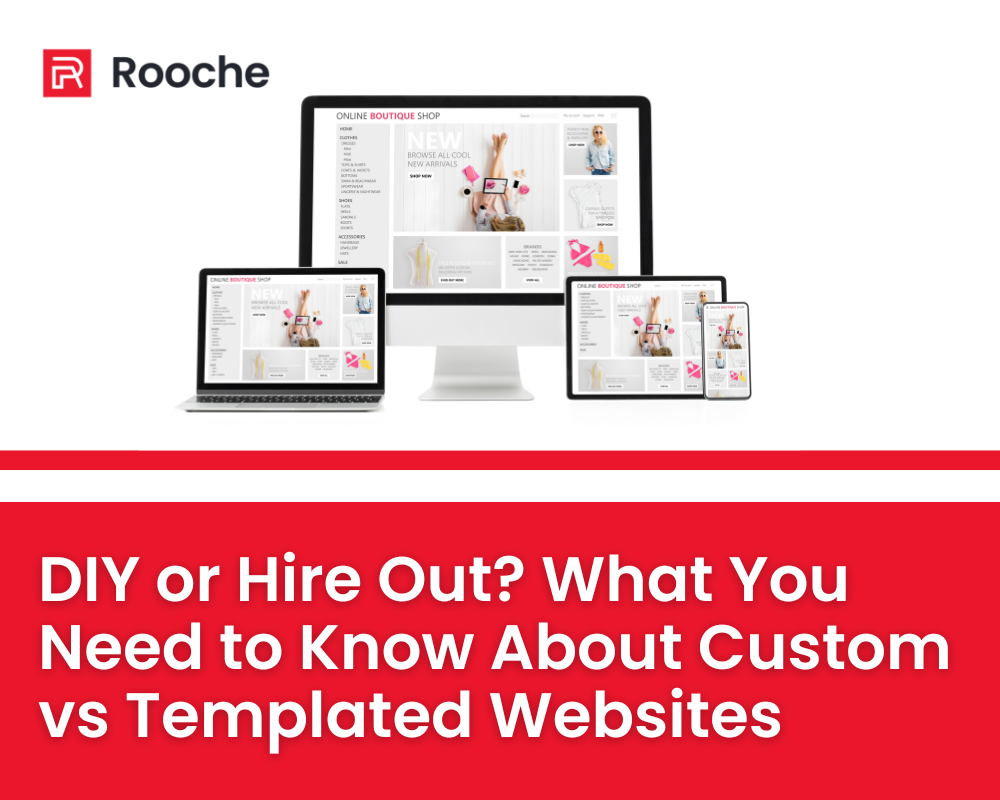 When You Should Splurge on a Custom Website vs When a Templated Website Is Just Fine
Building a website is no small feat, and it's not something that comes cheap either. Before you dive into the world of web design, it's important to understand the pros and cons of custom websites versus templated websites.
Let's explore when splurging on a custom website is the way to go versus a templated website. 
What's a Custom Website?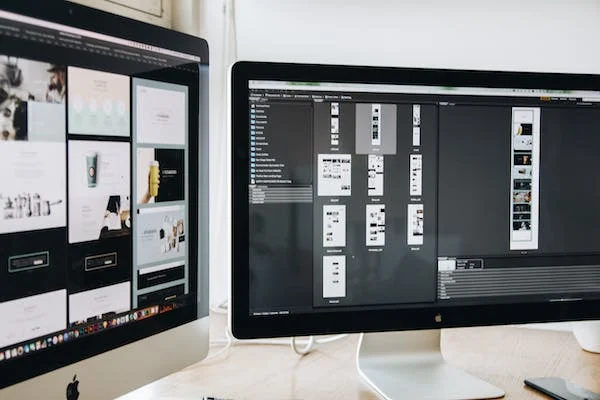 A custom website is tailored to the needs of your particular business. It starts with an in-depth discovery process where we get to know all about your business. It is the stage where we get to know your goals, and your target customers. 
From there we dive into wireframing. We plan the design to create something that looks professional and reflects the unique qualities of your brand. When it comes time for development, our team will build out the site using modern web technologies such as HTML5, CSS3, JavaScript, PHP, MySQL or other popular frameworks that work with your content management system (CMS). 
Finally, the site is tested and optimized for search engine visibility so that potential customers can find you online.
Why Custom Websites Matter
A custom website means more than just having something pretty aesthetic visual on the web. It also means responsiveness and functionality. Every element of your site should be designed with user experience in mind. 
That means making sure all points of contact, from images to text are easy to navigate quickly by users on any device they may use.
A custom website ensures that each page has been carefully crafted to match the needs of both customer and business alike. It should not only look visually pleasing but also function well for those who visit it regularly.  
Pros and Cons of Custom Websites
Custom websites have one major advantage: they're built from scratch just for your company. This means that you'll have full control over every aspect of the design. Starting from colors and fonts to page layout and code structure. You won't have to worry about any two sites looking too similar. 
Plus, custom websites are usually optimized better for SEO than their templated counterparts. On the flip side, though, custom websites are much more expensive than templated sites. It generally require more maintenance and they take longer to build (sometimes months). 
What is Templated Website?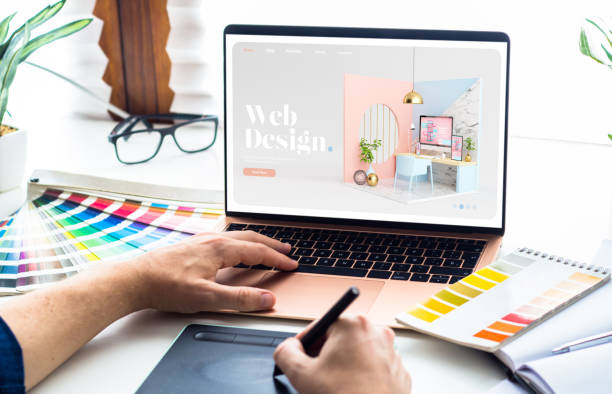 A templated website is a pre-designed website that provides a framework for users to customize and personalize it to their own needs. This type of website allows users to easily create pages without having to build each page from scratch.
Templated websites are typically created using HTML, CSS, and other web markup languages. They often consist of templates or themes that can be customized with a few clicks, allowing users to control the look and feel of their site. Templated websites allow users to quickly build unique webpages with minimal coding knowledge.
Pros and Cons of Templated Websites
Templated sites are much simpler and faster to build than their fully-custom counterparts. Since many of the elements are already predetermined, there's less time spent on coding and design. Plus, they tend to cost significantly less than custom sites. 
However, while some templates allow for customization options within certain parameters (colors, fonts, images), overall customization capability with templates is fairly limited compared with what you can do with a custom website.
Additionally, these kinds of sites may not be as optimized for SEO as custom sites might be due to their shared code structure or lack of certain features or plugins that can help boost SEO rankings.
Conclusion
Weighing all these factors will help business owners determine which type of website best meets their needs. In most cases, if you're looking for total control over your site design or want something completely unique that no other site has done before then investing in a fully-custom website worth it for your business. No matter what type of site you choose though, having an expert team put together your vision ensures that your online presence scale up!
If you're looking for a custom web design agency that provides quality services for a reasonable rate, book a demo today! We are offering the perfect holiday gift just for you!
Always be updated
Join our newsletter and be the first to receive future promo and sale updates from Rooche!