A Simple Guide To Effective Brand Management
Dec 8, 2022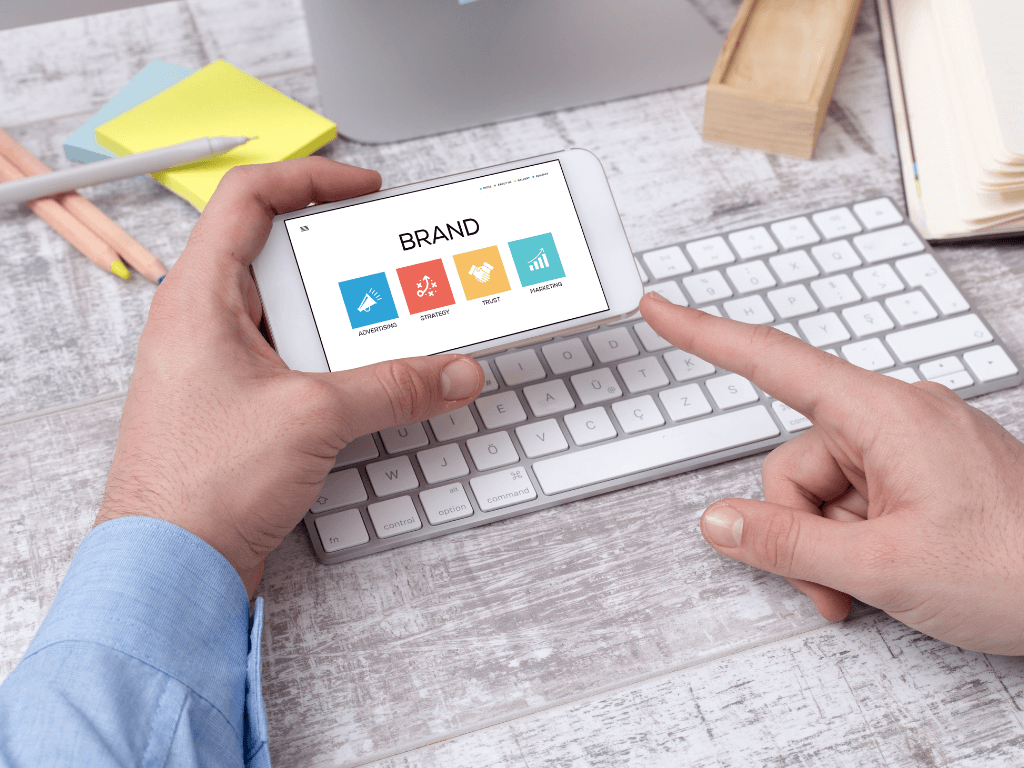 If you're an entrepreneur or business owner, the chances are good that at some point, someone has asked you to talk to them about your business—but it may not have gone well.
Most people don't know how to talk to other people about their businesses. This is a problem because the best way to grow your company and get great new customers is to tell everyone you can about what you do.
The process of talking about your business is called "brand management," and it's essential for every business owner. Brand management looks different for every brand, but some techniques work for most businesses.
What does it mean to manage a brand effectively?
A great brand has both an image and a consistent voice across all marketing materials and social media platforms. A strong voice gives people an idea of what you're all about. It also making them feel like they can relate to you. Image is just as important as voice—it's what people see when they think of your company. It's what will draw them in and make them want to continue interacting with your brand.
You can't control how other people feel about your company, but you can control how others perceive it by effectively managing your brand. Here's how:
Create a compelling brand that represents your core values.
First things first: know your core values and principles. What are the things that you're passionate about? The items you feel strongly about? The things that make you want to get out of bed every morning and do what you do? Those are your core values. Now it's just a matter of making sure your brand reflects those values. An effective brand will align with those elements and help people understand who you are. This will help guide the decisions you make regarding product design, marketing materials, and other aspects of your business in the future.
Know Who You Are
This is perhaps the essential part of building a brand—knowing what kind of person or business your company is. Are you goofy and playful? or are you serious and informative? Do you sell the best coffee in town or the best dog grooming services? It's not enough to know what you do—you have to be able to distill it down into your brand's personality so that people recognize it at a glance. Your logo and color scheme will help with this, but if your tagline is "How could we help YOU?" then people aren't going to know right away whether they should take your business seriously or not (unless they happen to be looking for someone who says things like that).
Know your audience
Another thing is understanding your audience and their needs. Who do they identify as? What do they want from brands like yours? Show them that you aren't just in it for the money—you're in it to help make their lives better, whether by providing a fantastic product or service.
Choose your niche or expertise.
Once you know who you are, it'll be easier to determine what kind of person or business would resonate best with your brand. Narrowing down this niche will help define who your audience is—and who they aren't—helping increase the effectiveness of your brand overall.
Strategically manage your online identity.
In this day and age, your 'online identity is just as important as your personality. Every one of us has a digital footprint that is constantly growing.
The internet has completely changed how we go about our daily routines, and it's also drastically transformed how we do business. As a direct result, brand identity has become more critical than ever before.
When you strategically manage your online identity, you can create an emotional connection with your target audience by building trust with them through your online presence. This will lead to higher customer retention rates because people are more likely to buy from brands that they feel connected to on an emotional level.
Be consistent in your tone of voice and messaging across social media channels.
Keeping your brand consistent across multiple social media channels is essential as it will help you continuously build and manage your online identity even to your new visitors.
It's no secret that it can be tough to keep track of your business's different areas, from social media to logistics to project management to content marketing. But to have a successful company, it is critical to focus on what you're doing well and do more of that.
We've covered a lot of ground in this guide, and we hope you've taken some valuable information with you. Before we go, though, we want to leave you with one final piece of advice: A strong brand can give your business more opportunities!
Always be updated
Join our newsletter and be the first to receive future promo and sale updates from Rooche!