6 Steps To Ensuring A Great User Experience Design (UX design) For Your Website
Dec 8, 2022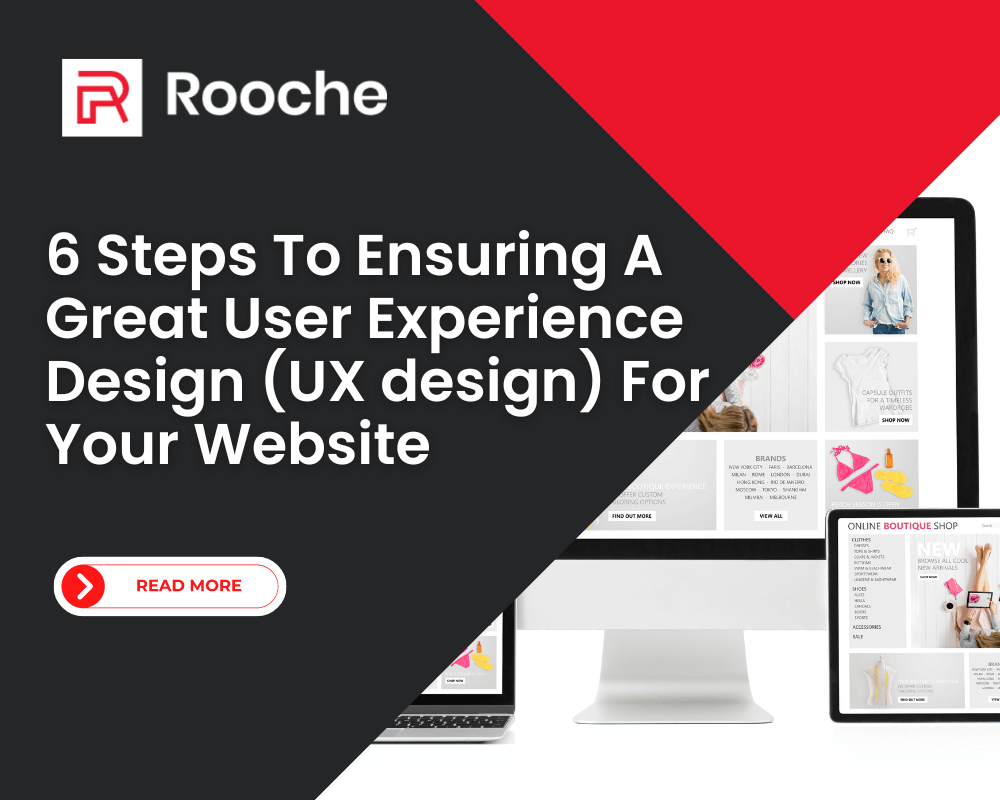 The user experience design (UX design) is what makes your website great. It's the reason why people will keep coming back to you and see your brand as one of their go-to places. The user experience is what makes users feel comfortable, engaged, and excited about your company.
But if you don't have a clear understanding of what makes for a good user experience and how to create it, then you're going to struggle to reach that goal.
That's why we put together this list of 10 steps you can take today toward ensuring a great user experience with your website design:
Create A Strong Foundation For Your Site By Creating A Clear And Easy-To-Navigate Layout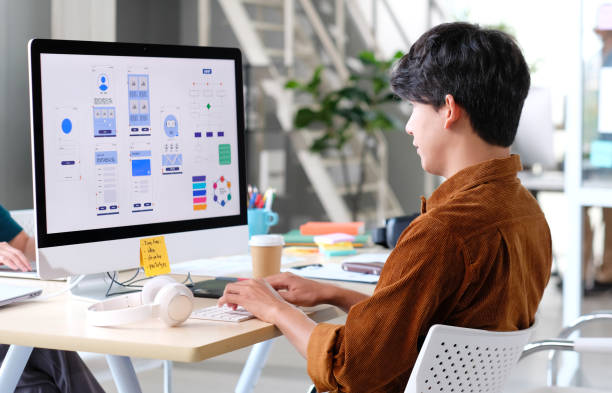 One of the most important aspects of creating a successful website is having a clear and easy-to-navigate layout. A well-designed layout will help your visitors find the information they are looking for quickly and easily, without becoming frustrated or lost.
There are a few key elements that you should keep in mind when designing your site's layout:
The overall look and feel of your site should be consistent throughout. This means using the same colors, fonts, and images on every page.
-The navigation menu should be easy to find and use. Visitors should be able to tell at a glance where they are on your site, and how to get to the information they're looking for.
The content on each page should be well organized and easy to read. Use headings and subheadings to break up your text, and use bullet points or numbered lists when appropriate.
Have a clear vision of how you want users to interact with the site
A great way to do this is by sketching out a basic wireframe of your site. This will help you determine what content goes where and how users will flow through the site.
Creating a strong foundation for your site starts with having a clear vision of how you want users to interact with it. By sketching out a basic wireframe of your site, you can determine what content goes where and how users will flow through the site.
Make sure everything looks clean and professional so users know this is an authority site.
It is important to ensure that all aspects of your site look clean, professional, and well-organized. An authority site is a website that is respected by its users and peers in its industry. Authority sites are typically well-designed, with clear and easy-to-navigate layouts. They are also usually packed with high-quality content, which gives them an aura of trustworthiness.
Show off your personality through design elements (color scheme, fonts, photos).
Keep in mind that first impressions matter, so make sure your site makes a good one! Take advantage of the design elements at your disposal to create a layout that is both visually appealing and easy to navigate. By taking the time to craft a well-thought-out foundation, you'll set your site up for success from the very beginning.
Follows best practices for accessibility standards.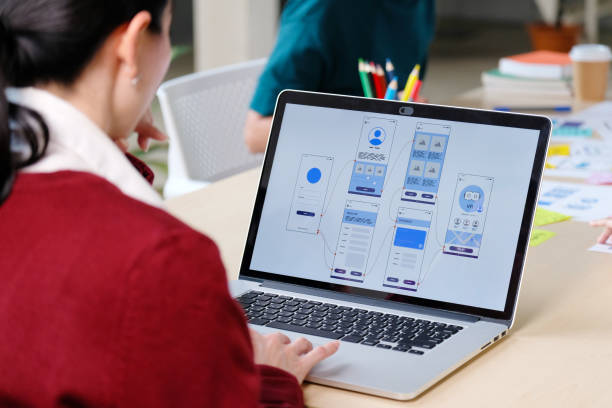 Accessibility is the practice of making your website accessible to as many people as possible, including those with disabilities. By following accessibility standards, you can help ensure that everyone can use your site, regardless of their ability.
There are a few different ways you can make your site more accessible:
Use clear and concise language
Use easy-to-read fonts
Optimize your site for different browsers
Add alt text to images
With all these accessibility guidelines, you can help create a site that is usable for everyone. So take the time to make your site accessible, and you'll be rewarded with a wider audience for your efforts.
Work with a professional designer (if at all possible)
If you don't have the time or resources, then hire a professional web designer. They'll be able to help you put together a great-looking site that is both accessible and usable. This will also help ensure that your site won't look dated as new technologies come out.
Cost of hiring a professional user experience designer (UX design)
The cost of hiring a professional designer can vary greatly, and it depends on what you need to be done. If you're adding a simple informational site with just a few pages, then the cost may be minimal (or even free). On the other hand, if you need a full-blown multi-page website or eCommerce site developed, then you should expect to pay anywhere from $1,000-$10,000+.
The cost you expend on your website is nothing compared to the time and money you'll spend if your website is unsuccessful. Hiring a professional web designer to fulfill all these tasks for you will save you time, money, and energy in the long run.
Always be updated
Join our newsletter and be the first to receive future promo and sale updates from Rooche!