6 Great Places to Get Inspiration for your Web Designs
Dec 8, 2022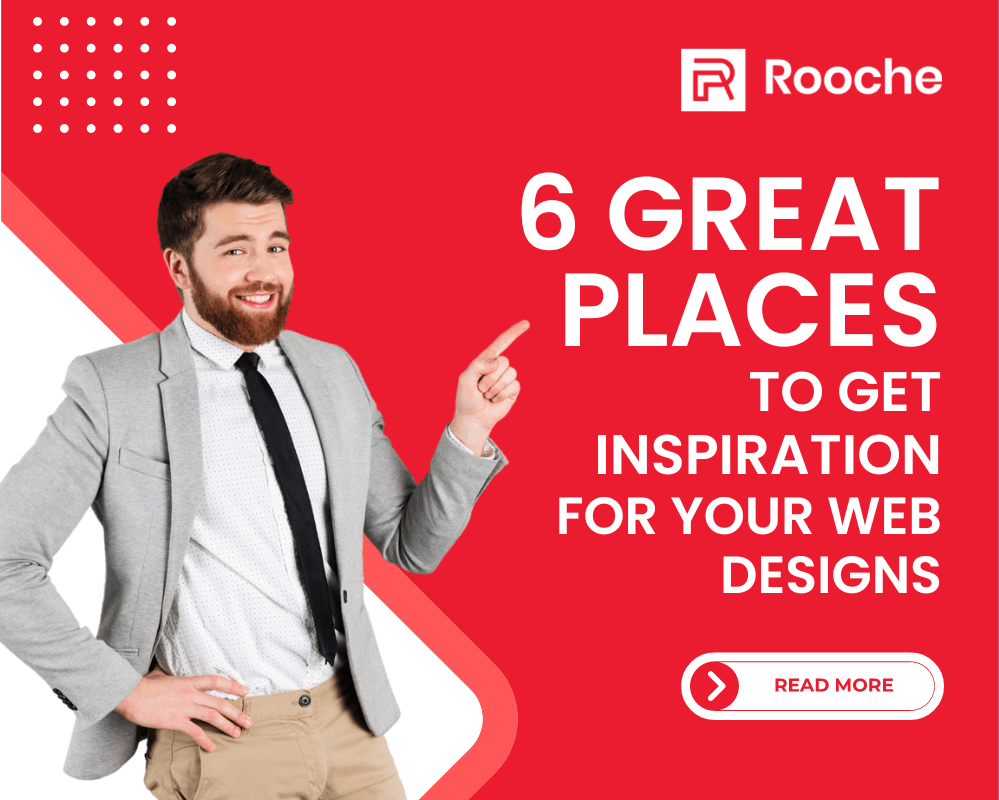 One of the most important and challenging parts of creating a website is finding inspiration for the web designs. It can be tempting to copy other people's plans, but that is not good. You want your website to stand out, so if you see someone else's site and you like it, then take some time and think about why you like it. Then try to incorporate that into your own design. That way, you end up with a unique design that is all yours. This will help you become more confident in yourself as a web designer and give you a better understanding of what kinds of designs work best.
Common helpful practices that most web designers do.
It is a common pain and struggles to find some inspiration in building a website for our clients as web designers. We aim to make websites that are functional, aesthetically pleasing, and easy to navigate. Usually, the following tips do work in helping to create a good source and inspiration. Check out these common helpful practices that most web designers do.
Go outside and take a walk. For some web designers, this helps them get some fresh ideas just by looking at views and places and observing the world around them. They often get ideas from things they see or experience when out walking. You can visit the places which are related to your client's business. For example, you have a project that involves the food industry. Take a visit to nearby restaurants and have some time to check out the ambiance you can take note of.
Look at other websites out there. See what you like and don't like about them. What would you do differently? Keep in mind that you don't want to copy someone else's work, but you can use it as a jumping-off point to develop your unique design idea.
Last but not least, take a break from what you're working on. As I mentioned earlier, this can be an excellent time to step away from the computer and take that walk, as I mentioned earlier!
Top 6 Sites For Your Web Designs Ideas
If you are still unsure and undecided of what you have gathered from your notes, this is the best time to check out these great places to get inspiration for your web design ideas.
So, where can you find inspiration? Check out these eight places:
1. Pinterest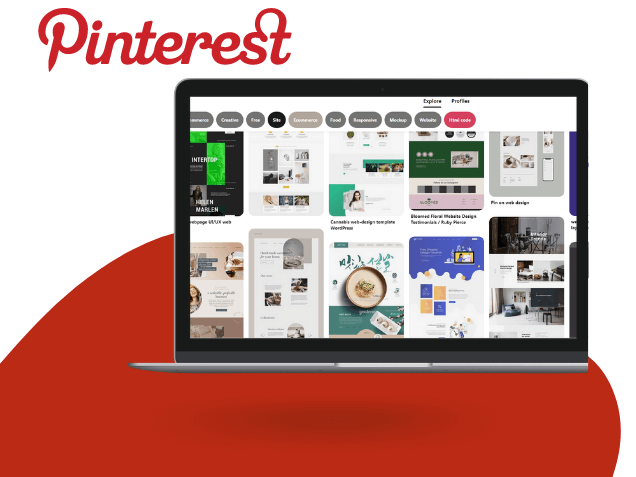 Pinterest is a great place to turn when you feel like you've exhausted all your design inspiration. With an image-heavy website that allows users to create virtual inspiration boards, Pinterest has tons of images that you can use for inspiration for your web designs. Type in what you are looking for. It has all great suggestions for you to get started on your plans.
You can even follow designers or companies whose work you like to keep up on their latest projects and get new inspiration from them every day!
2. Dribble
One of the best places to find inspiration online is Dribble. Designers and developers indeed use this website, but anyone can look at the images and find one that inspires them. The images are high quality, and it's a great place to look when you're stuck in a rut. Have fun!
3. Behance
Behance is similar to Dribble, but they have more creative projects that you can choose from. You can also see how others created their projects and get tips on making your website designs!
4. Awwwards
When you need a little eye candy to get your creative juices flowing, check out Awwwards. They have some of the best web designs on their site, so if you want to get inspired by something unique, this is where you should go!
5. Bestfolios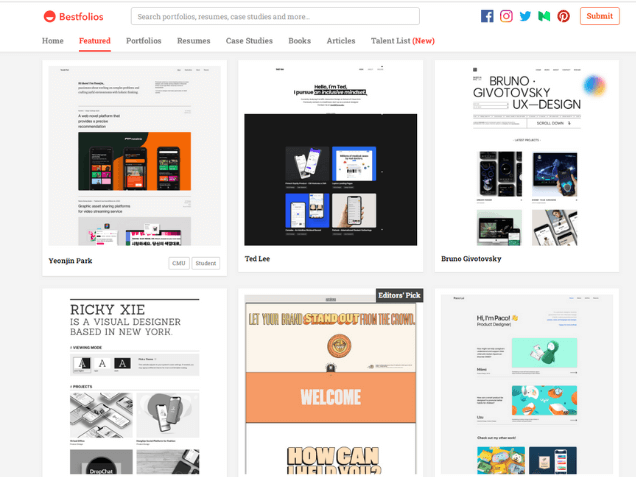 This website has some seriously fantastic work on it. You'll find websites designed for everything from global corporations to local businesses and everything in between—and all of them are beautifully designed.
There's a lot of content on this website. It's easy to get lost among the hundreds of portfolios Bestfolios has collected, but we recommend starting with their Featured Folios section. They usually have around projects showcased there, and they're hand-selected by Bestfolios' team as the best of the best.
6.CSS Design Awards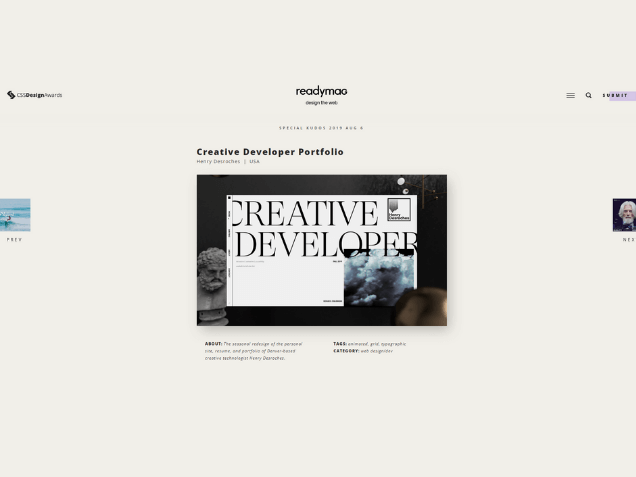 If you're looking for the best web designs globally, CSS Design Awards has got you covered. The site features hundreds of the best places from various countries and in multiple languages from around the web. CSS Design Awards are organized by categories: Animals, Art & Culture, Business & Services, Computers & Internet, Fashion & Beauty, Games, Healthcare & Medicine, Media, Photography, Real Estate, Sports, Travel, and more!
It also features a variety of tools such as an inspiration gallery where you can see some of the best places on their site, a submission form that allows designers to submit their website, tutorials to help designers create better websites, and much more!
You can also search through designs using a variety of filters, including Most Popular (most popular), Recent (newest), Featured (featured designs), Freshness (most recent), or Top Rated (highest rated).
Conclusions
When it comes to finding the perfect web design inspiration, we know how tough it can be. But with all the resources available on our list, it can be a cinch!
We've done our homework and compiled the best websites to check out when you're stuck. If you want to learn more about different tips for your website, you can go to our blog pages, and don't forget to subscribe to us to get some freebies and update on the latest trends.
Always be updated
Join our newsletter and be the first to receive future promo and sale updates from Rooche!