What is User Experience (UX), and how can it benefit your Website?
Dec 8, 2022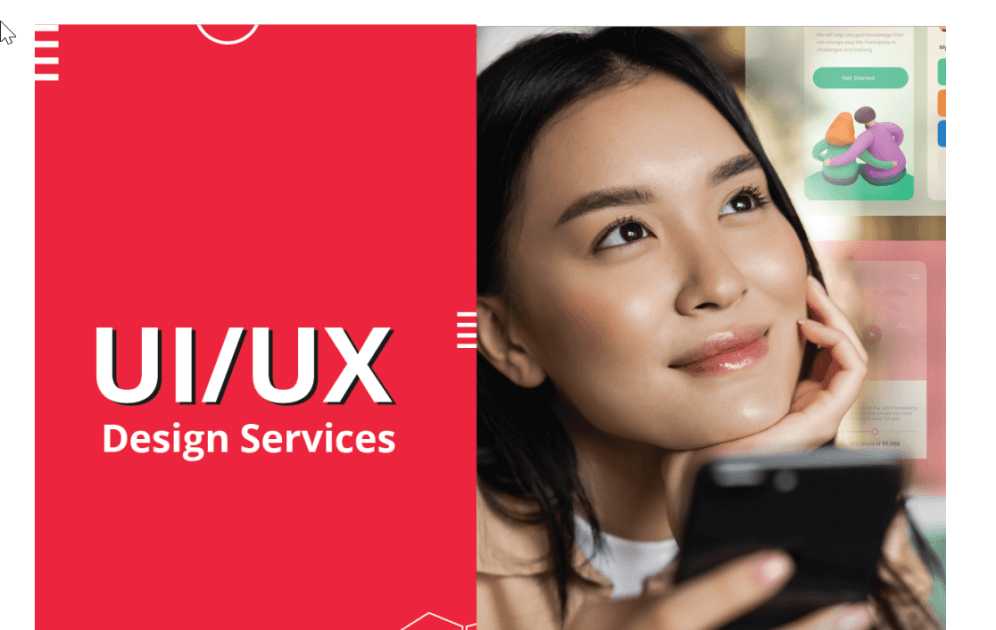 Have you ever been to a website with such a bad user experience that you couldn't wait to get out? A website that forces you to click around, hunt for information, and generally frustrates you? A good user experience (UX) design is key to getting more leads and growing your business.
User experience (UX) is the art of crafting user interfaces (UI) that are easy to use and make users happy. It is an essential component of the mobile application and website development process because it determines how users feel when visiting your site. User Experience is the term used to describe a person's emotions and attitudes about using a particular product, system, or service.
It's not just about creating things to look pretty, presentable, or even easy to use. User experience creates a connection with users that drives them to continue using your product. It's about making your customers feel good about themselves for choosing your product, and it's about delivering value more than features.
Brief History of UX Designs
The history of user experience (UX) design is exciting and reflects the evolution of human-computer interaction. The term "user experience" first appeared in the late 1980s, but it was not until the mid-1990s that UX became a recognized field of study. The UX field is still evolving, and you can expect to see many changes in the coming years.
It's a new term in the tech world, but it's still developing and changing. However, it is a profession becoming more and more sought after by software companies. UX designers are in high demand because they are the people who create the interactive user experiences of web and mobile applications.
A user experience designer aims to provide the best possible experience for app users. They want to make sure that users can easily use the applications and Websites, that they are intuitive, and that they are aesthetically pleasing.
Many businesses are switching from traditional responsive website design to more user-centered design philosophy. User experience (UX) design focuses on the needs of users. Rather than creating websites based on what looks pretty, UX designers create interfaces that are easy to use and cater to the user's needs.
How Can UX Design Help Your Business?
Designing products that are easy to use is the key to success for any business. An estimated 50% of your customers will leave after the first visit if you don't take the time to design a great user experience.
It's essential to understand the differences between UX and UI since many people mistake over-emphasizing one over the other. Though UX indeed stands for "user experience," UI stands for "user interface" – they go hand in hand.
Both are essential to an overall design, but they are still fundamentally different disciplines. Most designers have both roles in a project, but it helps to know the differences between UI and UX to ensure that your designs are working correctly on all levels.
UI is all about the visual presentation of information to the user. It includes typography, colors, images, and organized information on a page.
With the ever-increasing digitization globally, User Experience Design has become a critical factor for businesses. The design of a product is more important than its features. Hence, the importance of UX Design in the business world cannot be undermined.
UX Design is such a subject that every industry can use it. The user experience depends on the feel of the product and how easy it is to use it. That's why, if we make proper use of UX Design, there will be a drastic change in our lifestyle.
What Makes A Good UX Design?
A good UX design website should be easy to browse, have a consistent UI design. When designing, keep this in mind as well. A good UX must be easy to browse, have straightforward navigation, and have a search engine-friendly URL. Ensure that there aren't any 404 error pages, and make sure that the Website fits on all screens.
Conclusion
Creating a user experience is the essential step in designing a successful product. It's where you determine how your users will interact with the content, features, and services of your Website or app. It will allow you to make your customers' lives easier by ensuring they don't have to dig for information, hunt for things on the Website or app, or get lost in a sea of menus and submenus.
Always be updated
Join our newsletter and be the first to receive future promo and sale updates from Rooche!