We help clients to create a project that users will sure love!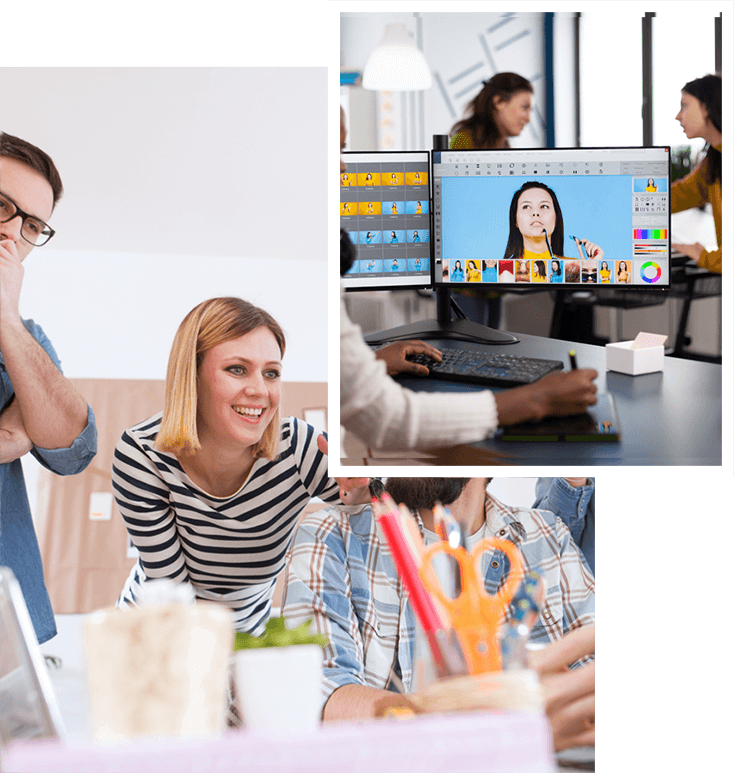 Finding a design and development company is easy nowadays since there are lots of existing companies out there.
But what makes Rooche different is that we provide clients and all-in-one design and development solutions. From the planning stage, design process, and development of the website or mobile application to the quality assessment and deployment of the project.
We are not only offering design and development projects to our clients but also satisfaction and a hassle-free partnership.
We are offering a subscription package to make design and development projects easier and more economical for you. You can begin with a basic subscription package that includes dashboard access, business consulting, business advice, website check-up, SEO consultancy, and product branding.
If you're happy with our service and want to work with us on a project, you can upgrade to our standard or premium subscription at any time and get project management, QA testing, virtual assistance, website SEO, source codes, raw design materials, website development, mobile app development, game development, graphic design, UI/UX development, and product analysis.
What our clients love about Rooche
Every project is important to us
We treat every design and development project as an opportunity
to create an online representation of our client, so we ensure that we give all our best to provide a beautiful and functional website or mobile application.
Dedicated set of team for your project
Our main goal is to make every client highly satisfied in every design
and development project that they create with Rooche.
And to achieve that, we make sure that every members of each team are equally dedicated in every task that assigned to them.
High-quality output is important to us
We believe in the saying that "Quality over quantity". As much
as possible, we avoid overloading of tasks to ensure that all our members can focus on maintaining our quality works for you.
We love communicating with clients
One key to successful collaboration is a good communication.
That is why we make sure that clients are treated with respect
all the time. Aside from that, we ensure that you will be
updated in every progress made on your design and
development project.