The Best Travel app to help you plan, book and enjoy your trips
February 14, 2022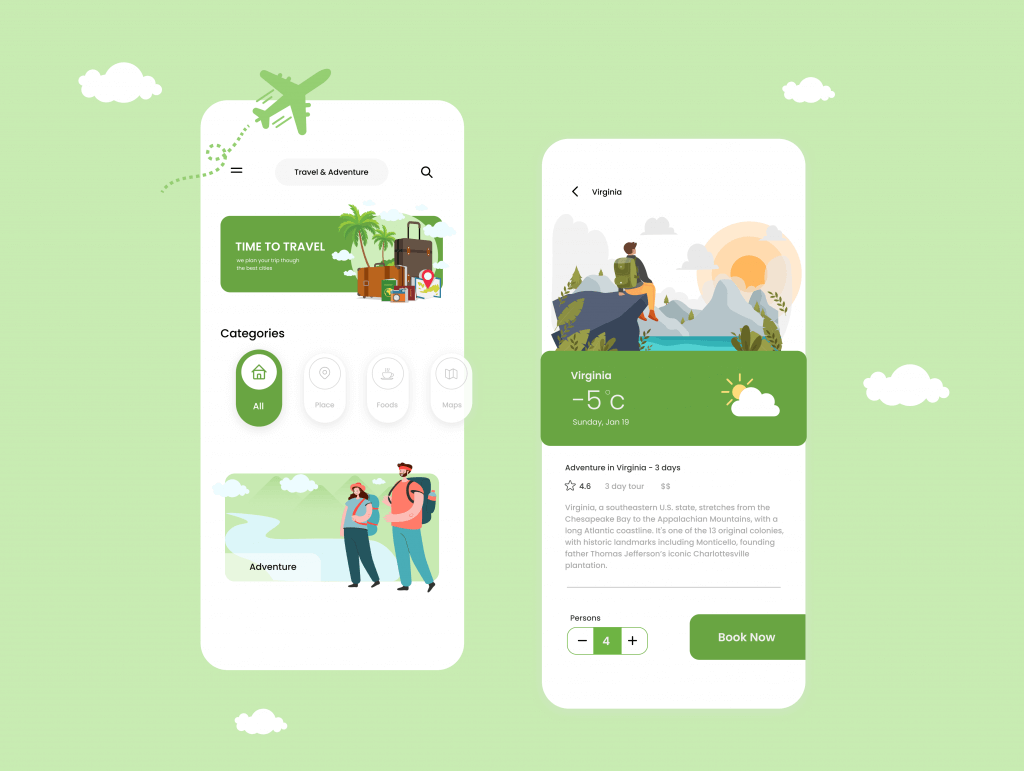 There's no better time to start building your mobile app than right now.
Travel agencies are quite popular, and many people prefer them over planning their trips themselves. It's an excellent business to start a career in. But if you want to run a successful travel agency, you need a great online presence. And the best way to do that is by having your very own mobile application. Mobile apps are the best source of information for clients who are on the go. They can read messages, book flights, and order tours through your app even while they are traveling without access to a computer.
Now more than ever, customers are looking for more and more customization options when they visit their favorite travel businesses. With a customized mobile application for your travel agency business, you can make your customers feel like they're part of an exclusive community by offering them a mobile application that's tailored to meet their demands and need.
Here are some of the advantages if you do:
Travel Mobile apps are convenient to use.
Customers can easily reach you with just a few clicks on their mobile phones. It is no longer necessary for them to visit your office or call you for inquiries and bookings. They can also pay for the reservation through in-app payment gateways and receive confirmation in real-time.
Mobile apps are highly customizable.
You can integrate features and functionalities that are customized according to your business needs and preferences. This will make it easier for customers to navigate and allow them to access essential details in a breeze. This can also improve your brand image, giving you an edge against other competitors in the market.
Mobile apps can increase sales revenue.
If you have a mobile app that has easy-to-use features and provides hassle-free experiences, it will be much easier for your clients to book services from your company than other travel agencies which require them to go through multiple steps before they can finish the process completely.
Finally, there's the opportunity for social media sharing. When customers are using your app and stumble across a really cool deal or destination that they love, they can share it on their social media profiles instantly!
It's important for travel agencies to stay up-to-date with technology and use it as an advantage over their competitors. By creating a mobile app, you will be able to provide your customers with better service while also increasing profits.
This is a good time to start building your mobile app.
Book A Free Consultation Today!
More blogs to read from Rooche
The Basics of Brand Strategy: What You Need to Know
In a world where businesses are constantly vying for attention, it's more important than ever to have a strong brand strategy. But what exactly is brand strategy? And what does it entail? Keep reading to find out everything you need to know about the basics of brand strategy. What Is Brand Strategy? Brand strategy is … Read more