Reach your goals with our branding and marketing services.
February 9, 2022
Every business has a unique story to tell.
Brand management is an important aspect of the business. Brand management is the process of managing all the activities and materials that help maintain the identity of a brand. It involves creating, protecting, and promoting the brand, as well as making sure that it stays consistent.
The process of brand management starts with developing a strategy for how you want your company or product to be perceived by consumers. You can use this strategy to create a mission statement for your brand and set goals for how you want it to grow over time.
Once you have a strategy in place, you need to find ways to promote your brand so that more people will know about it and eventually buy from you. This could mean using social media platforms like Facebook or Instagram, but it could also mean sending out press releases about new products or services on offer at your company's website.
Advantages of Having A Good Brand Strategy
A brand strategy is key to getting your company where you want it to go. It's important to have a strong brand strategy in order to set yourself apart from the competition and give your customers something they can't get anywhere else. Here are some of the advantages of having a brand strategy:
You'll know exactly who you are and what you stand for
Customers will know exactly what they're getting when they buy from you
Attract new clients more easily by having a clear message that resonates with them
Develop a consistent look and feel across all of your marketing materials
You'll have the tools you need to create compelling content that gets people talking about your business
We Can Help You Get Started!
We're here to help you figure out what your brand should be and how it should look—everything about it. We know that your brand is important and that you need someone who will take the time to get it right for you. That's why we offer free consultations for any potential client who wants one before signing on!
More blogs to read from Rooche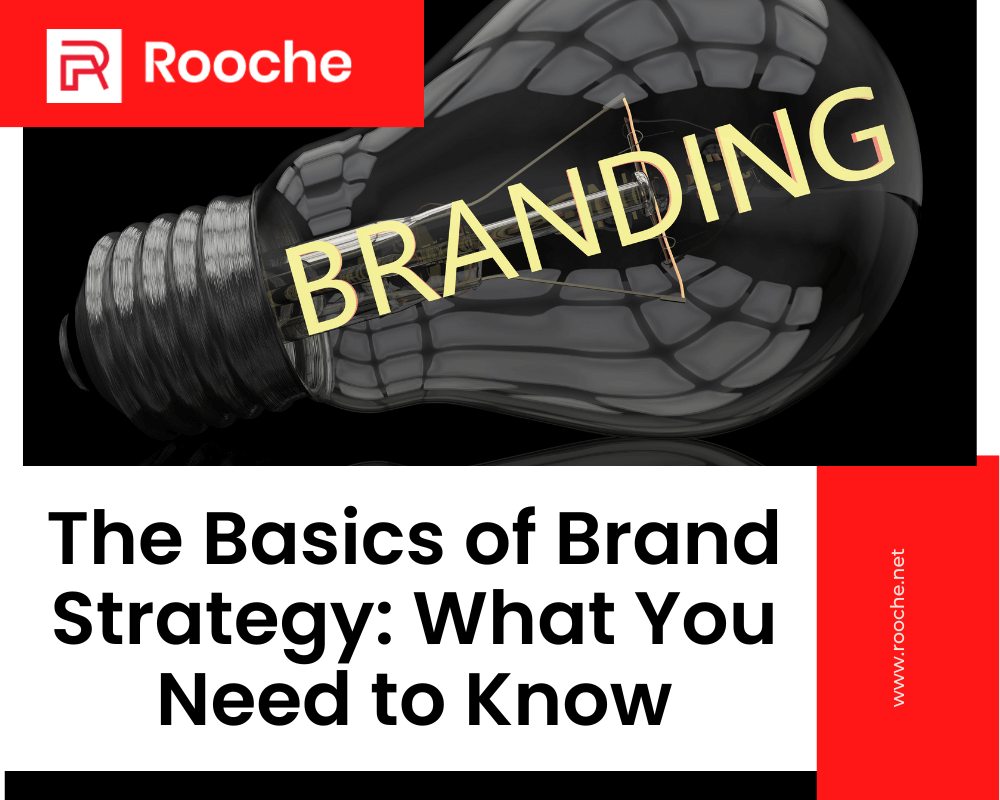 The Basics of Brand Strategy: What You Need to Know
In a world where businesses are constantly vying for attention, it's more important than ever to have a strong brand strategy. But what exactly is brand strategy? And what does it entail? Keep reading to find out everything you need to know about the basics of brand strategy. What Is Brand Strategy? Brand strategy is … Read more