5 Challenges in Web design that you Must Consider Before Getting Started
Dec 8, 2022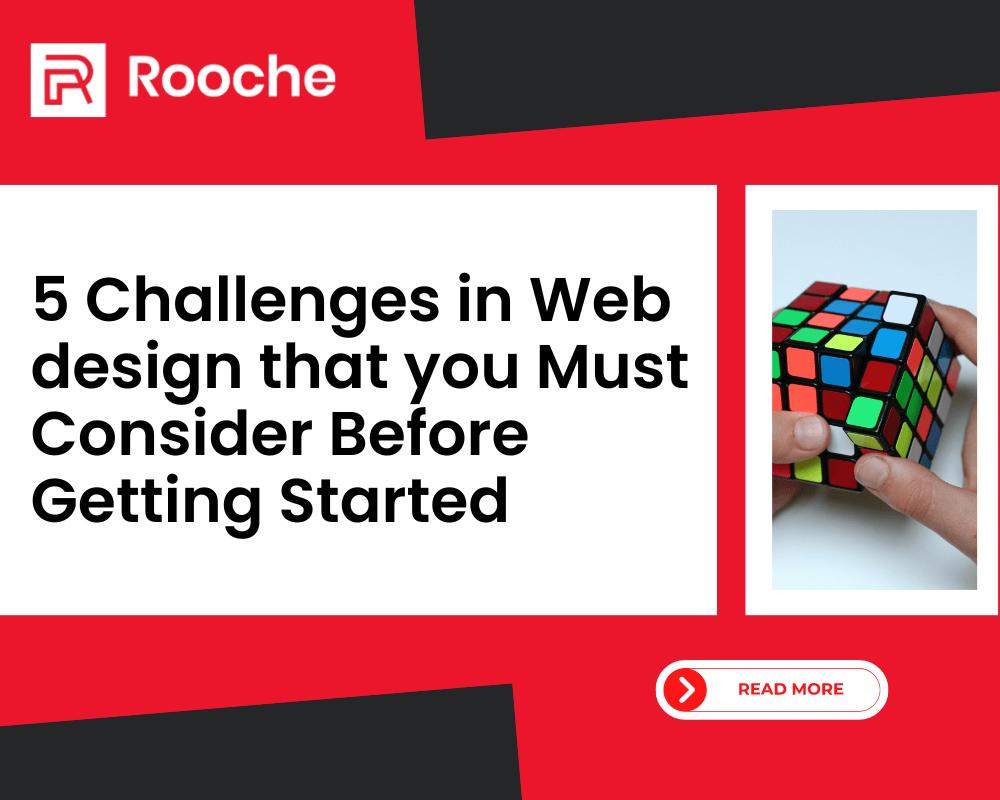 Web design is the process of planning and creating a responsive website. It encompasses several different aspects, including web graphic design, interface design, authoring, user experience design, and search engine optimization.
Why does web design matter? Because having a well-designed website is essential to any business or organization. A good website can help you attract new customers or clients, interact with them more effectively, and ultimately achieve your goals.
What makes a good website?
That's a question with many answers, but some key factors include usability (how easy it is to use), visual appeal (how pleasing it looks), and content (what information it provides).
Creating a successful website requires careful planning and attention to detail. But the effort is worth it because a well-designed website can be a powerful marketing and communication tool.
If you're thinking about creating a website for your business or organization, contact a web design professional to get started. With their help, you can create a website that meets your needs and helps you achieve your goals.
Here are some examples of what web design can do:
Help you attract new customers or clients
Allow customers or clients to interact with you more effectively
Provide information about your products or services
Help promote your brand
Generate leads or sales
Designing a website requires careful planning and attention to detail. That's why we've put together this list of the 5 challenges in web design that you must consider before getting started.
Challenge #1: Web Design Process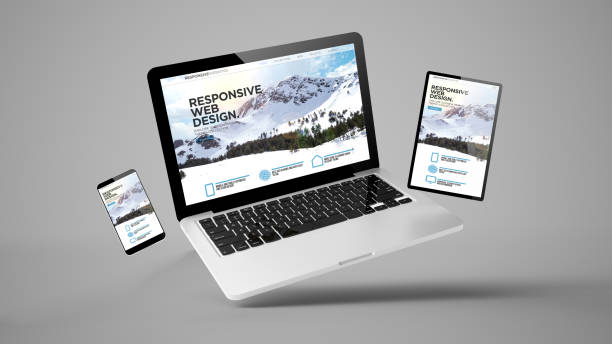 You need to be familiar with the processes that you will use so that you can understand how they work and what they can do for you. The first step in the web design process is to gather information about your project. You need to determine what your goals are and what you want to achieve with your website. This will help you define the scope of your project and determine the resources that you will need.
Next, you need to create a sitemap. This is a map of all the pages on your website and how they are related to each other. It helps you organize your content and make sure that all of the pages on your site are linked together correctly.
After you have created a sitemap, you can begin designing your website. You need to choose a layout that is easy to navigate and visually appealing. Then, you can start adding content to your site. Make sure that all of your content is well-written and error-free.
Finally, you need to test your website to make sure that everything is working correctly. Once you launch your site, you can start promoting it to attract new visitors.
Familiarizing yourself with the process can help ease any tension and make for a more enjoyable experience. By understanding the steps, you can better focus on the task at hand and create a successful website.
Challenge #2: Tools & Software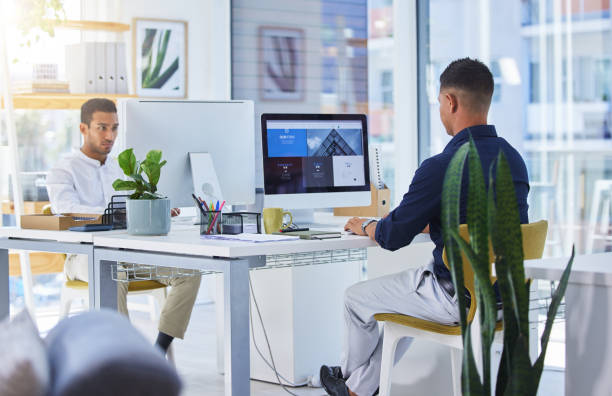 As a web designer, one must need to know how to use a variety of different web design tools. These days, there are so many different tools available that it can be hard to keep up with all of them. It's important to have at least a basic understanding of all the different tools that are out there.
Some of the most popular tools used by web designers include Photoshop, Illustrator, and InDesign. These are all programs that can be used to create stunning visual designs.
Should you invest in these tools?
The short answer is yes, if you want to have an outstanding website, you should invest in these tools. However, there are some free alternatives that can also be used.
Canva is a great alternative to Photoshop that can be used to create beautiful designs. Inkscape is another excellent tool that can be used for vector illustrations.
There are also a number of great resources that can be used to learn more about web design tools. Sites like Tuts+ and Lynda offer a wealth of tutorials on all different aspects of web design.
Challenge #3: Mobile Optimization
This means making sure that everything looks good in different sizes and formats, including text size, spacing between elements, color contrast between text and background colors, and image quality (resolution).
There are a few different ways to approach mobile optimization. One way is to create a separate mobile site that users are redirected to when they visit your site on a mobile device. Another way is to use responsive design, which means that your site will automatically adjust its layout to fit the screen size of the device it's being viewed on.
Which approach you choose will depend on a few different factors, including the type of site you have, your budget, and your timeline.
Mobile Optimization is important due to the following reasons:
Mobile traffic now accounts for more than half of all web traffic globally.
Google has stated that they are now using mobile-friendliness as a ranking signal in their search algorithms.
In some cases, users will be unable to view your site at all if it's not optimized for mobile.
Challenge #4: Brand Alignment
Make a web design that looks and feels like the company's brand. When you are designing a website, people are going to be able to see it when they visit your website, so it needs to look professional and convey your brand identity. This means that it will need to be easy for users to navigate and use, but also visually appealing and engaging.
Challenge #5: Readability
Another challenge is to make sure that the content on your website is easy for users to read. If you're not careful about how well-written your content is, then not only will it not be as effective in helping people find what they want. It could actually damage your search engine rankings if people don't understand what you're trying to say or sell them something they don't need!
Conclusion
Creating a successful website takes time, effort, and a lot of planning. But if you take the time to familiarize yourself with the process and choose the right tools for the job, you'll be well on your way to creating a site that looks great and functions well. Remember, these are the only challenges that you will face when you're creating a website. With the right mindset and approach, you can overcome any challenge that comes your way.
Always be updated
Join our newsletter and be the first to receive future promo and sale updates from Rooche!